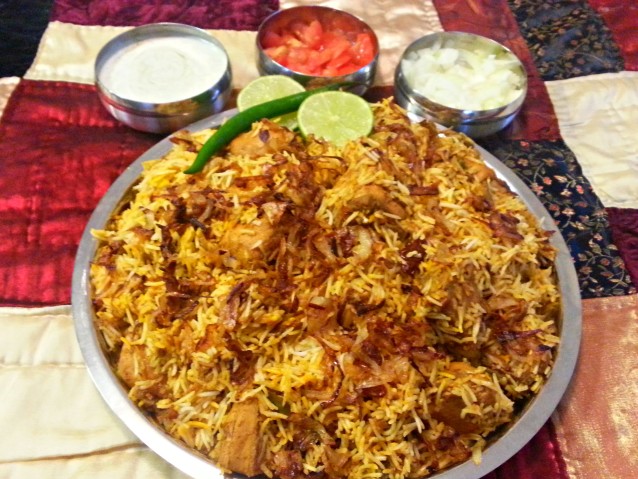 Hyderbadi Chicken Biryani Ingridents
Pardesi Rice – 3 cups
Whole chicken – 1 or (boneless chicken 2 lb)
Sliced or Chopped Onion – 8 small onion or 3 large onions
Chicken Masala:
Yogurt
Red chilli powder- 1 tbsp
Tumeric- 1 tbsp
Coriander powder- 2 tbsp
Nutmeg (Jaiphal) powder-1 tsp
Garlic ginger paste – 1 tbsp
Whole gram masala -1 tsp
Green cardamom- 5-6
Salt – to taste
Lemon Juice – 2 tbsp (according to taste)
For Rice:
Pardesi Rice washed and soaked in water for 15 to 20 mins
Water – 7 to 8 cups
Cinnamon stick- 1 large
Cardamom – 2
Cloves, black pepper whole – 5-6
Bay leaves – 2-3
Salt – to taste
Shah Jeera – ¾ tsp
Oil – 1 tsp
Vinegar – if you desire
For garnishing:
Chopped mint Leaves and coriander leaves – ¼ cup
Green Chillies (chopped) – 4 (according to taste)
Kewra / rose water -2 tbsp
Saffron Milk – 4 tbsp
Method
Marinate Chicken
Marinate the chicken with above ingredients mentioned under the chicken Masala. For best result mix well and keep the chicken masala in refregiator over night.
In suitable pan, fry chopped onions. After onion is fried take out half fried onions and keep it aside on top of napkin plate. With the remaining fried onions add marinated chicken and mix well in high flame. When you hear the cooking sound turn the gas to medium to low flame. Cook the marinated chicken with fried onions for 15 to 20 mins or until it is prepared.
On high flame cook until water is soaked.
Rice Preparation
On the other side prepare rice. First wash the rice then soak it for 15 to 20 mins.
In a large pot add above ingridents mentioned under rice section. Add 7 to 8 cups of water into a large pot. Heat the pot. When the water is boiled and aroma is released now add soaked rice and boil ¾ consistency. Drain the water, if there is any excess water is left and keep it aside.
Chicken Biryani Preparation:
In a separate heavy non stick pot, spread cooked rice evenly and cooked chicken on top. Spread the chicken evenly. Add green chilies, mint, chopped coriander leaves, fried onions and spread these ingridently evenly.
Repeat the above step of layer rice and chicken, mint, coriander, green chillies, fried onions.
Pour Saffron milk and Kewra water above.
Now cover the pot tightly with foil or Moist cloth.
Place the pot on hot tawa. Set the flame to high for 5 mins. Then reduce high flame to minium.
Dum/Steam for 15 to 20 mins or until nice aroma is released.
Now take out biryani from pot and transfer in a serving dish. Decorate biryani with lemon slices and green chili or left over red onions. Serve the special dish for loved ones or dersired guests with garlic raita, chopped tomatoes, chopped onions. MMMMmmmmmm soo delicious!!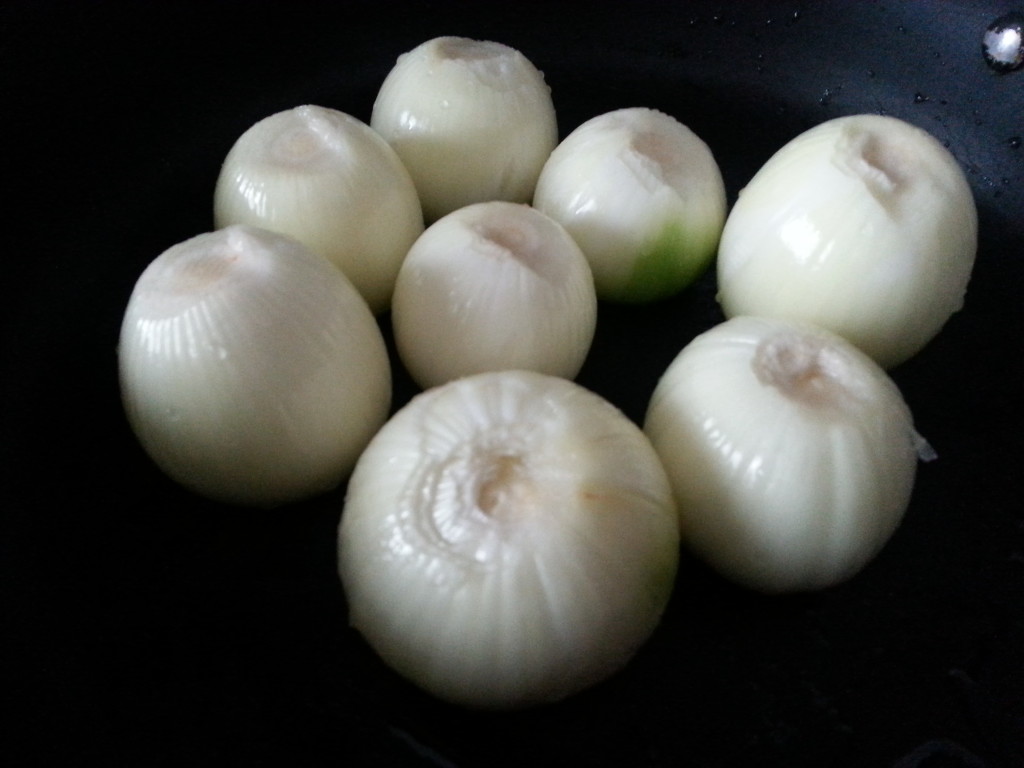 Onions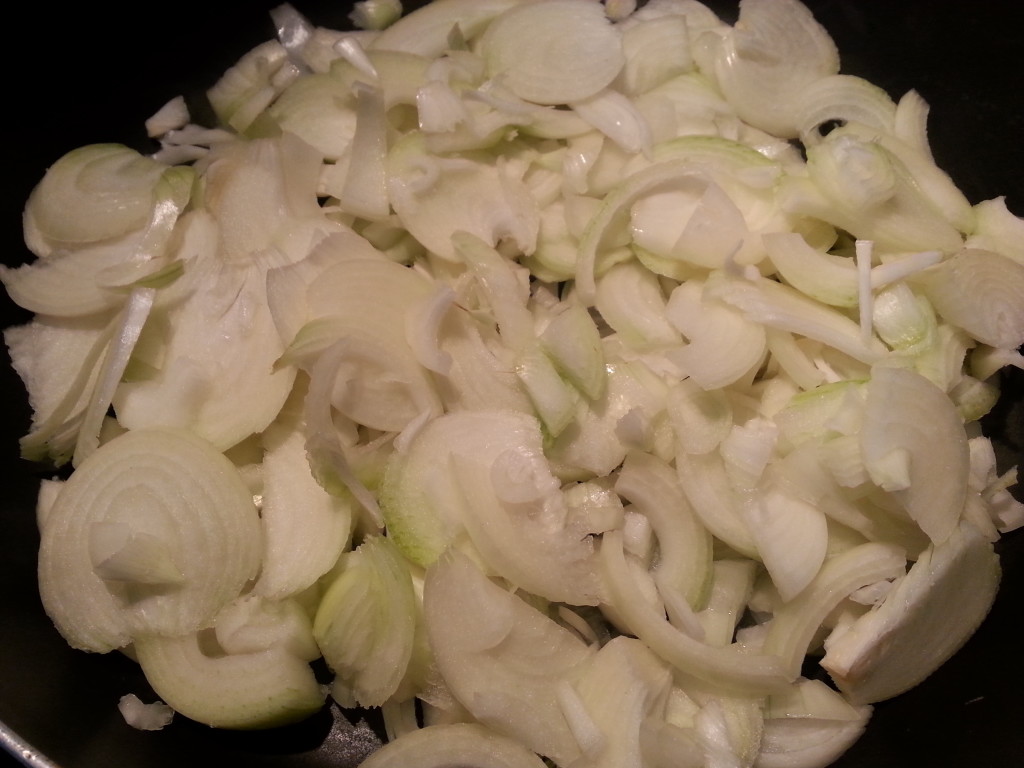 Chopped or sliced onions
In a large non stick skillet add oil, onions and red whole chilli.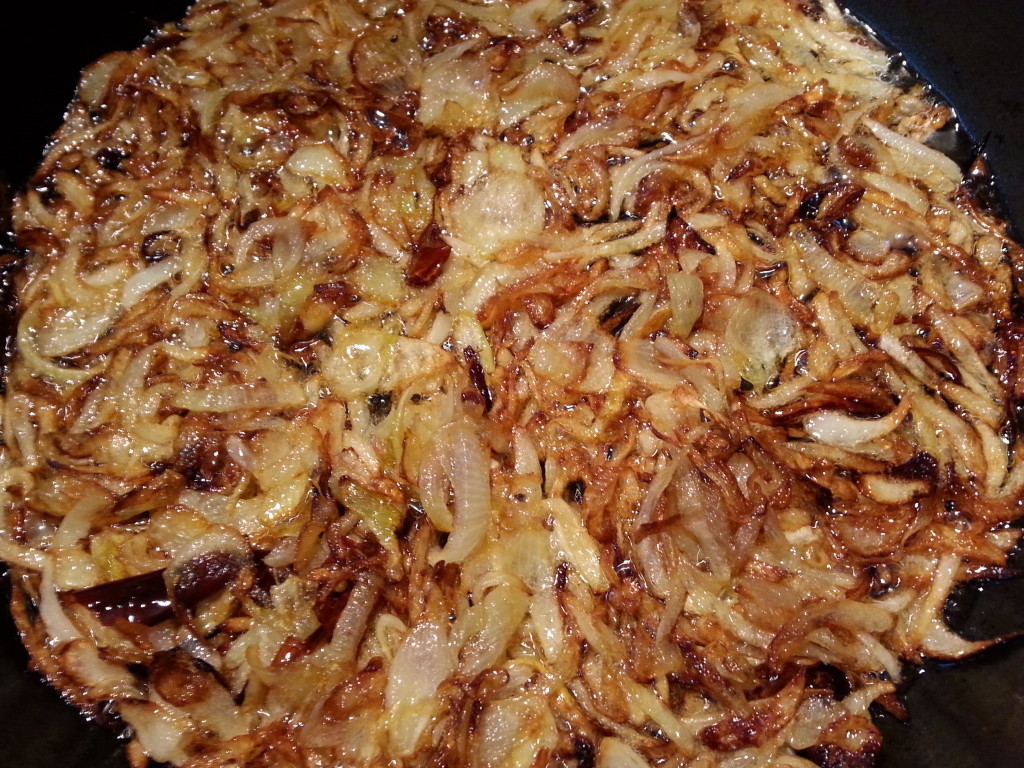 While frying onions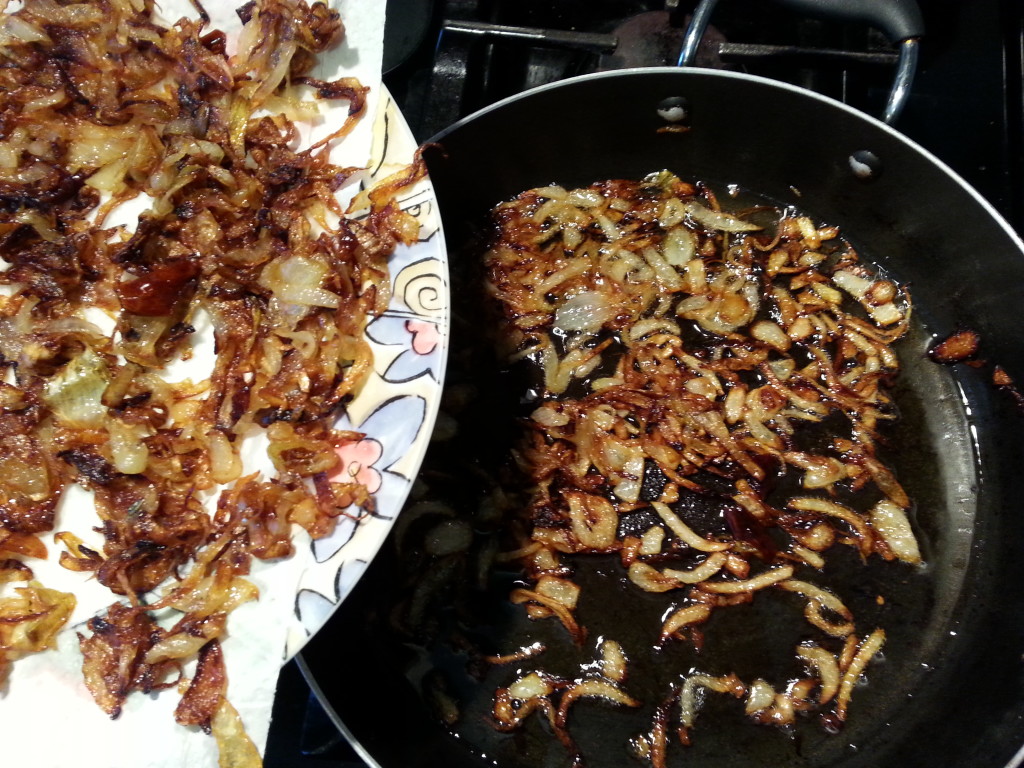 When onions are fried take out half fried onions for garnishing. Keep rest onions in the pot for chicken marinate masala.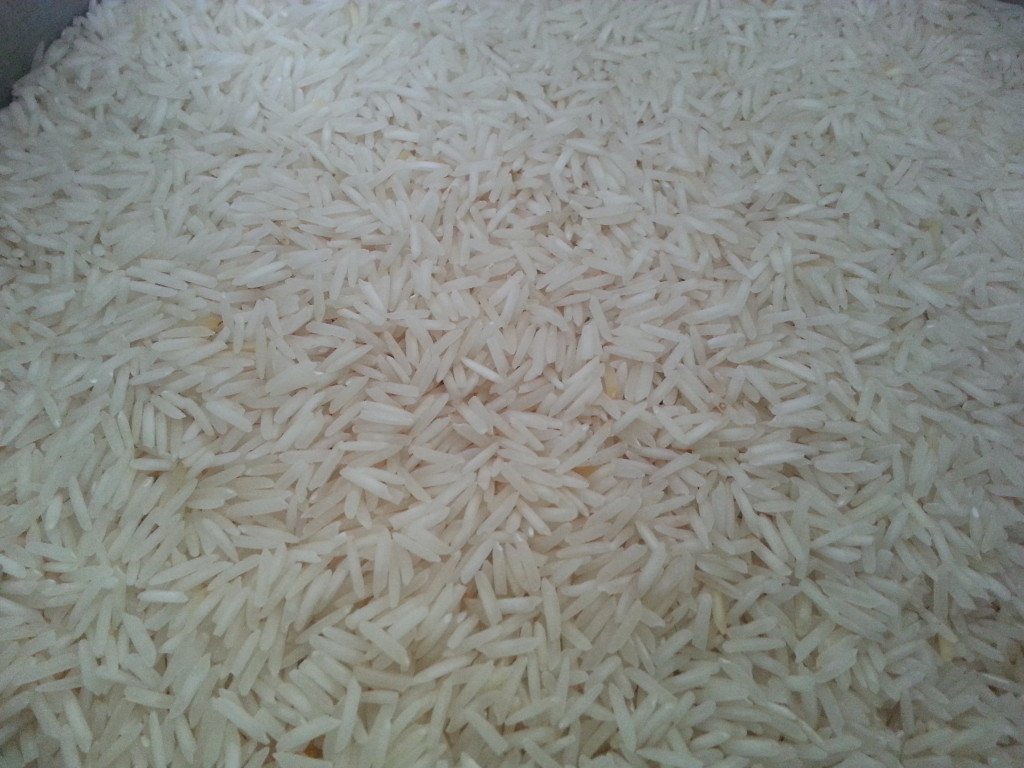 Washed, drain and soaked 3 cups rice.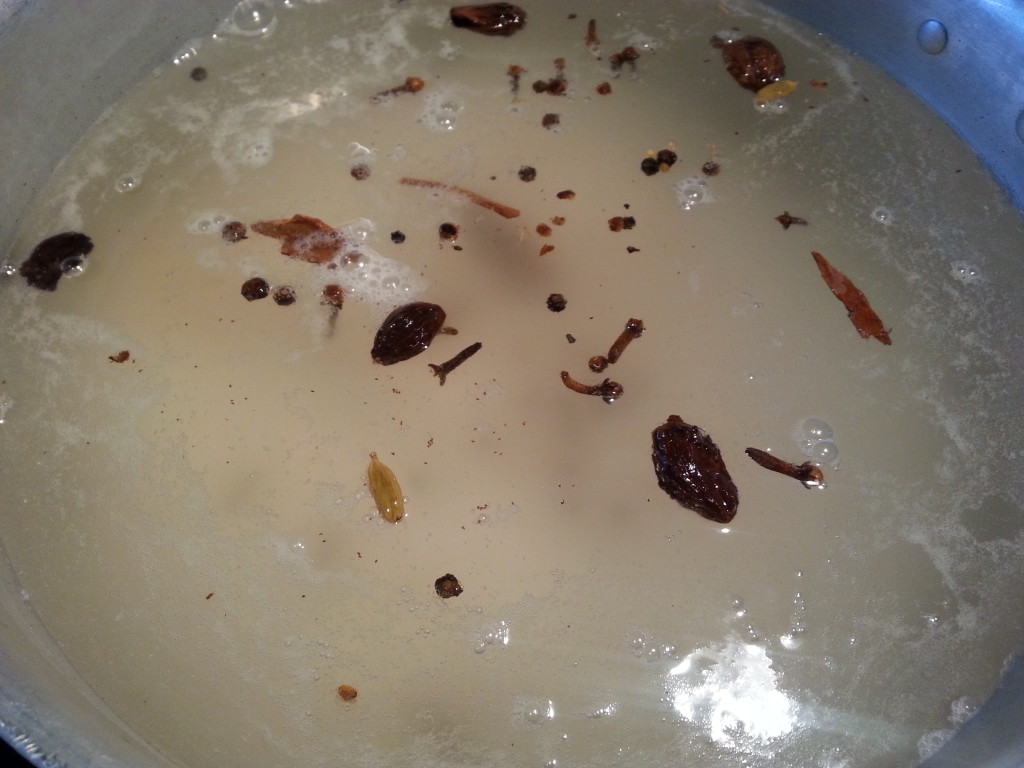 Boil rice in 7 to 8 cup water with whole gram masala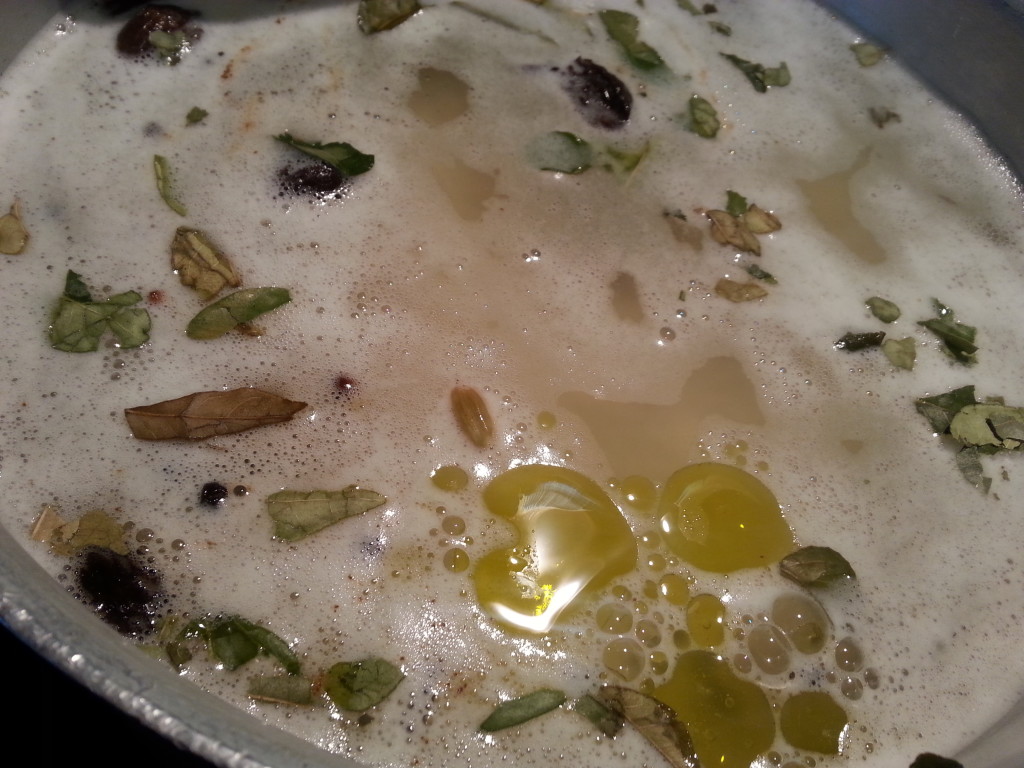 Add , salt, oil, vinegar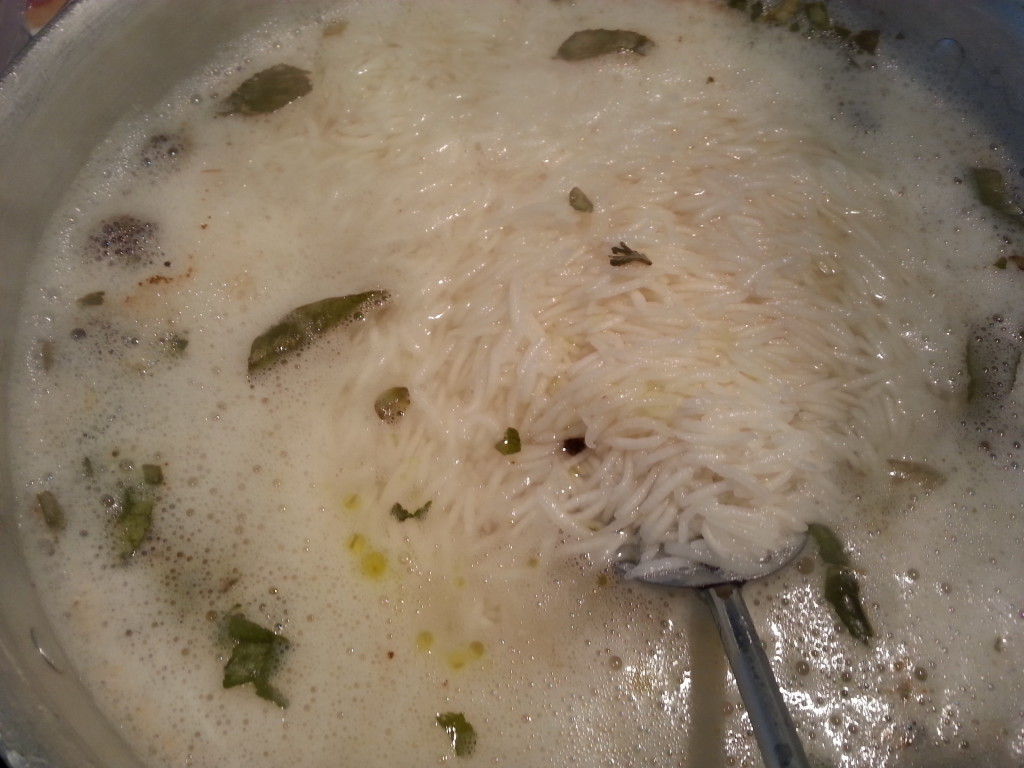 Boil ¾ consistency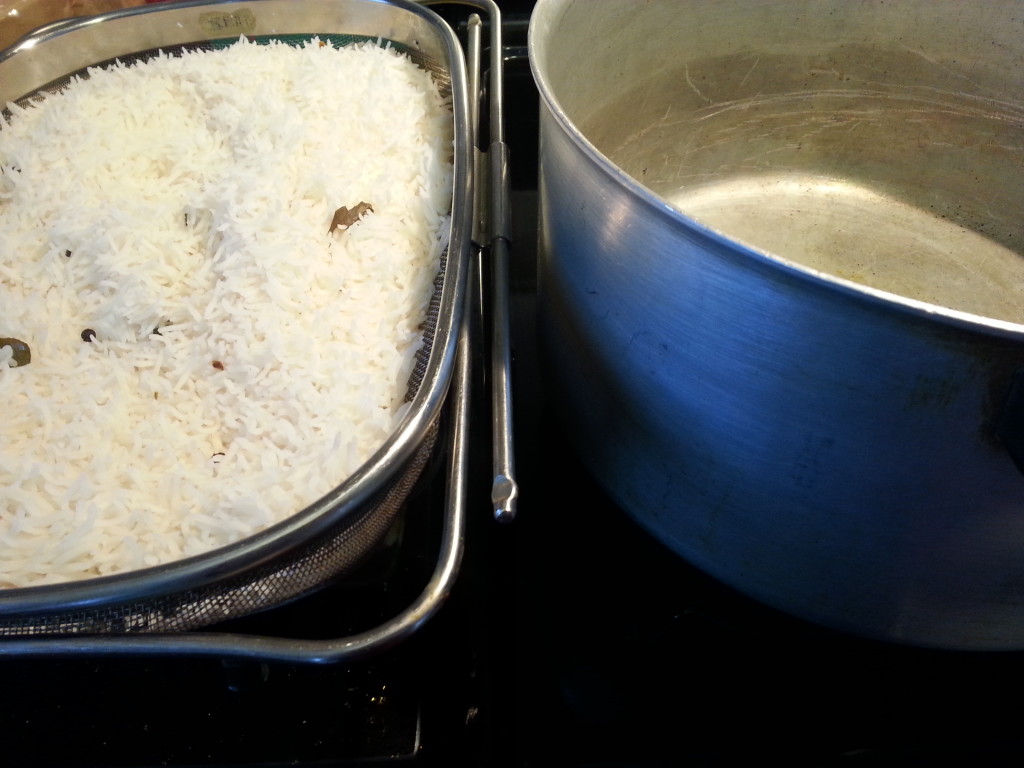 Drain extra water and keep rice aside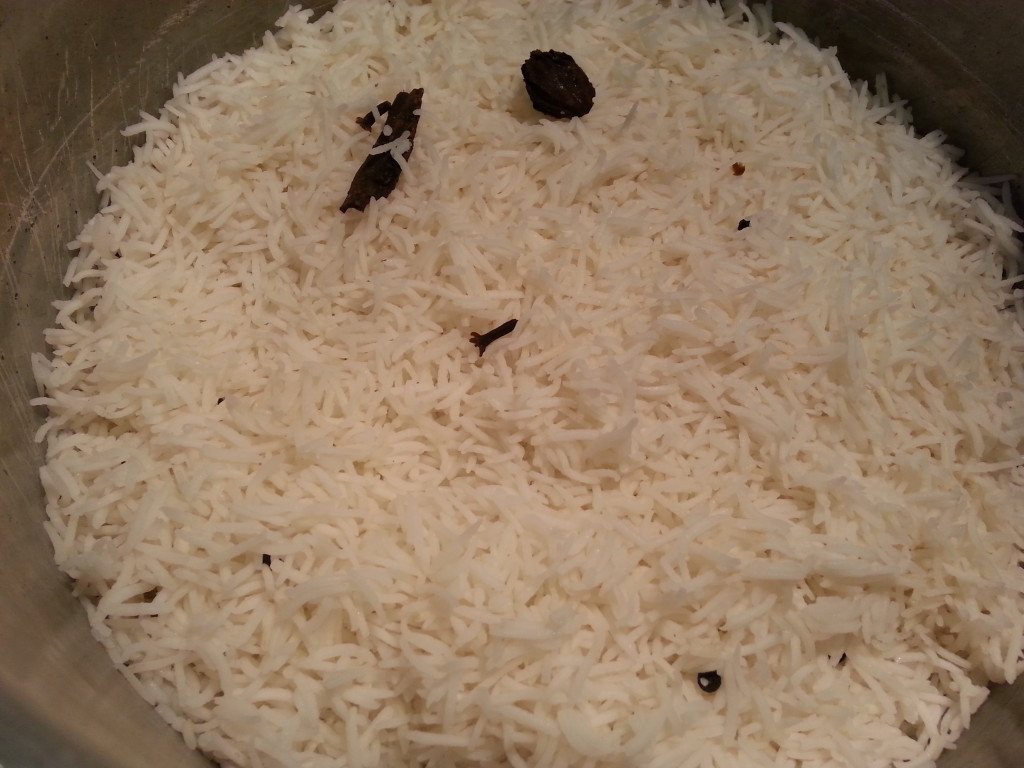 Rice ready for Layers!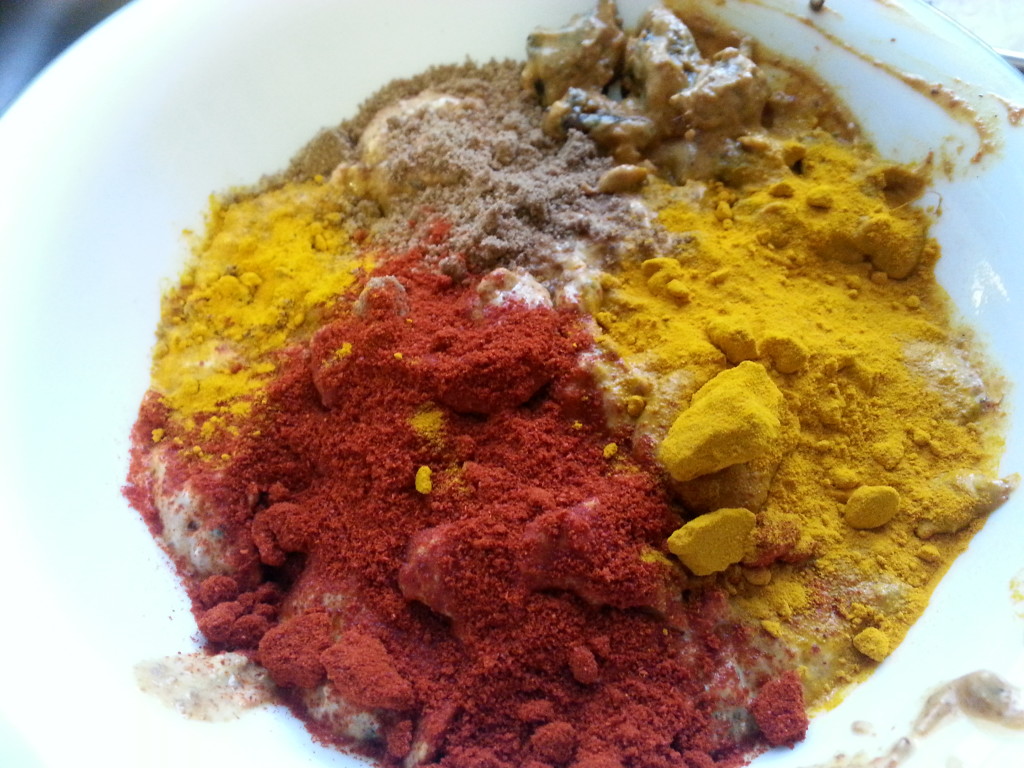 In yogurt mix above ingridents under chicken masala for marination
Mix all ingridents well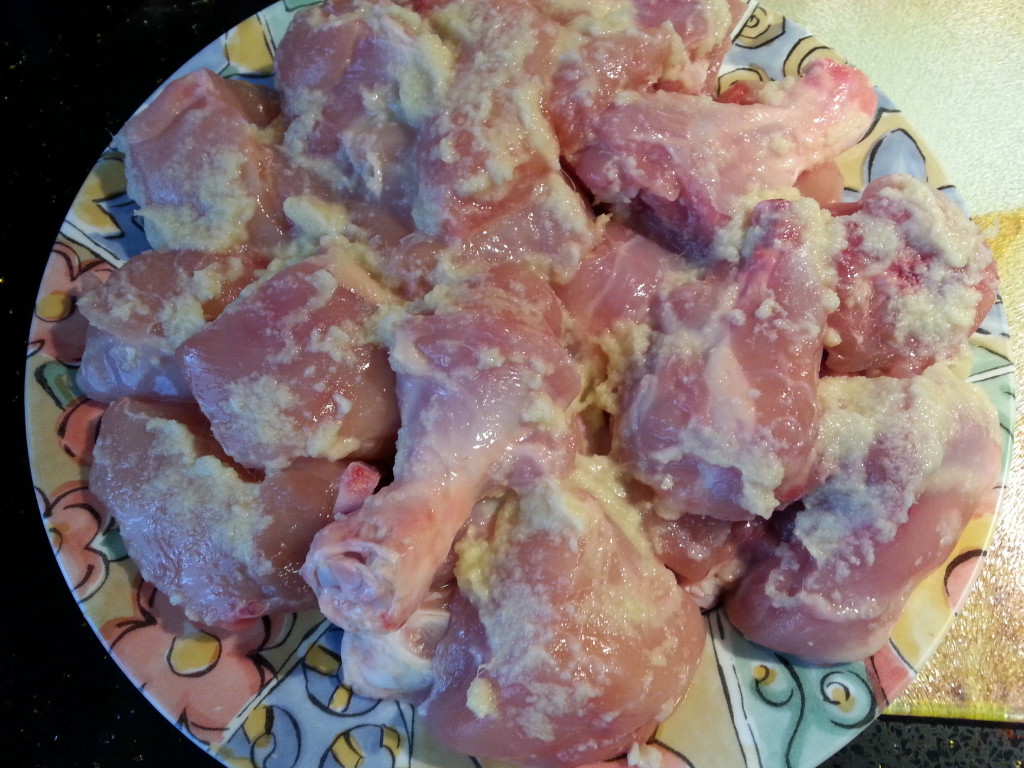 Marninate chicken with garlic and ginger paste for few minutes
Add chicken marinated chicken in fired onions and let it prepare until its cooked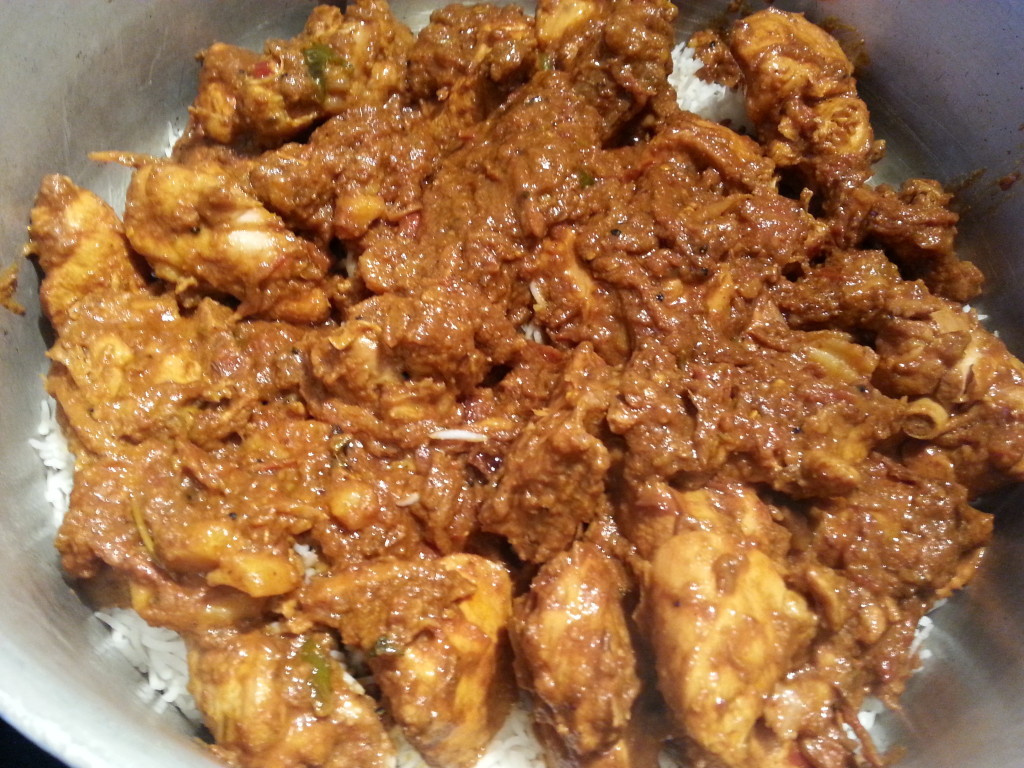 Layer chicken on top of rice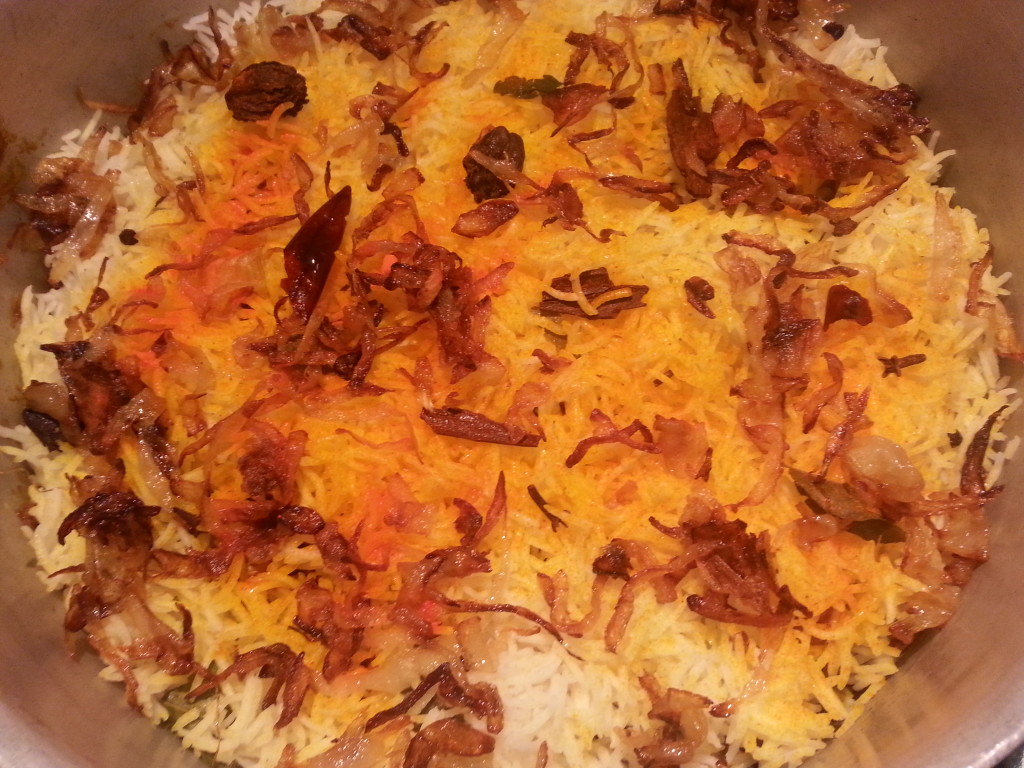 Repeat step until all chicken and rice are used,
Now garnish Biryani with left over fried onions, saffron milk, kewra, And Dum/Steam Biryani for around 20 mins.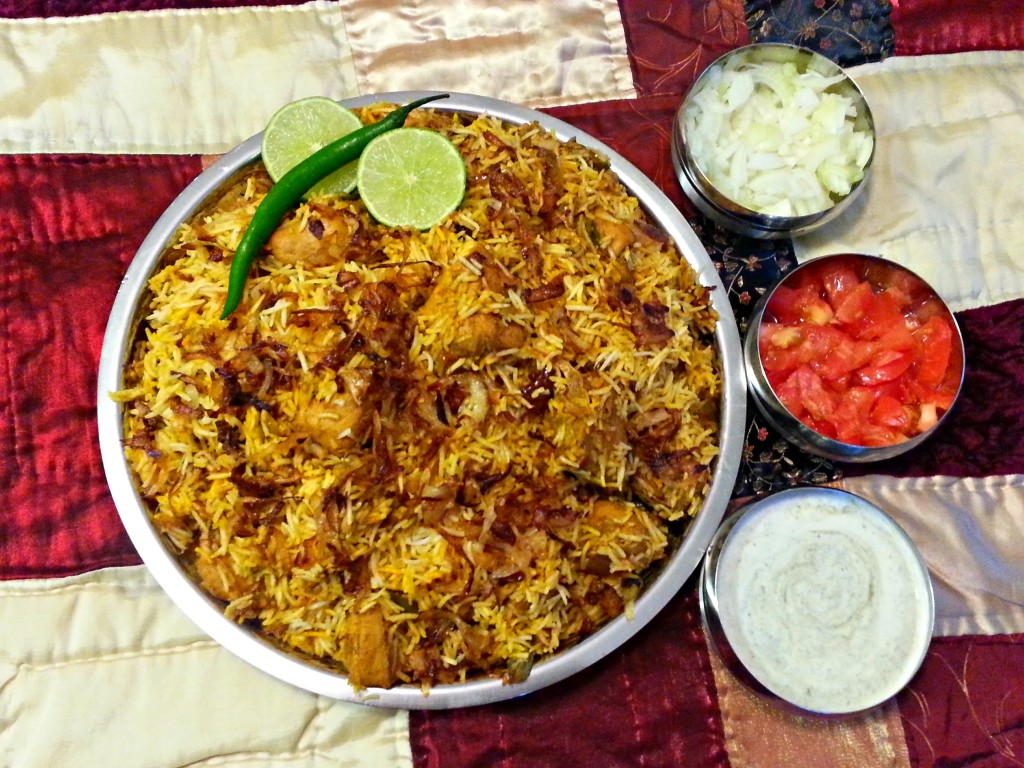 Your mouth watering delicious biryani is ready to serve