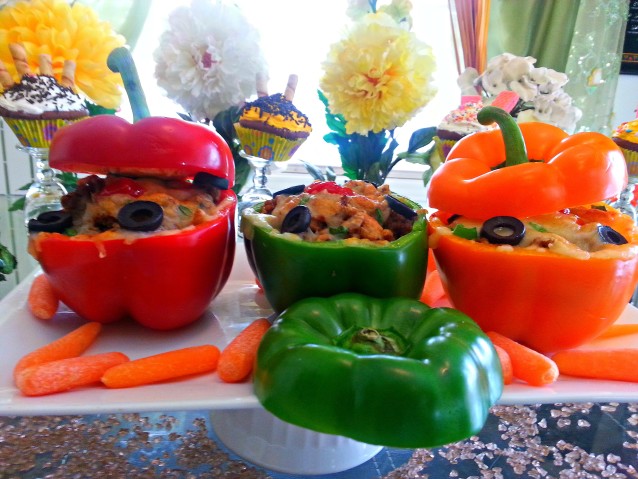 Ground Beef Stuffed Peppers: Dinner should be enjoyed with good company and great food! What is more better and yummier than Ground Beef Stuffed? Well Ground Beef Stuffed Peppers is life! Indeed, We are all a dye heart fans of Ground Beef Stuffed Peppers. Its so Crunchy, Crispy, and Cheesy. Overall its a Hearty and Healthy Mouthwatering delight dish!
The appearance is so Unique and Stunning that it will mesmerise you to fall in love! This Lovely style dish is a foundation of peace and harmony. This delicious Ground Beef Stuffed Peppers is one of a kind dinner dish that is loved and enjoyed by everyone!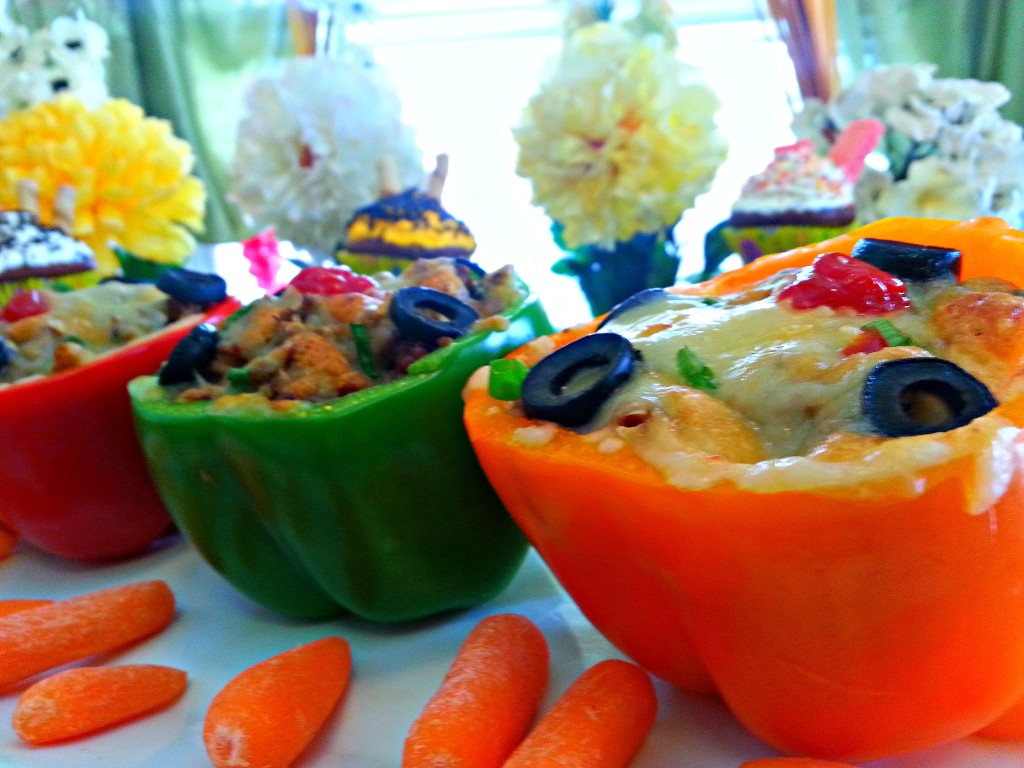 These Stuffed Bell Peppers are so Vibrant with Colors and Prettyy! I love how the colors: Orange, Green and Red are popping-out! Well you can really choose your own colors with Bell Pepper!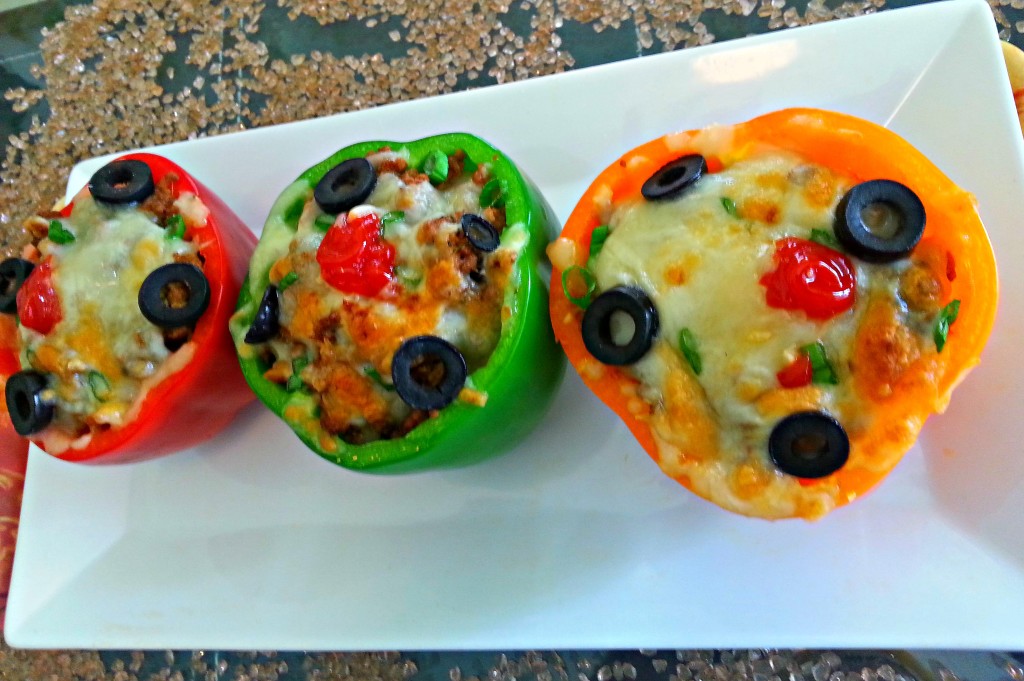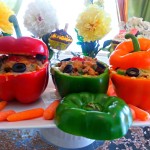 Ground Beef Stuffed Peppers
2016-02-24 09:33:43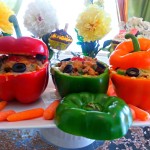 Serves 3
Ingredients
Bell Peppers- 3 Large
Lean Ground Beef- 1/2 pound
Mushrooms (chopped)- 1/4 cup
Onion (chopped)- 1 large
Garlic (minced)- 1 tbsp
Mozzarella Cheese and Cheddar Cheese- 1/2 cup
Black Olives (sliced)- 1/4 cup
Spring Onions- 2 tbsp
Tomato Sauce- 1/4 cup
Salt- 1 tsp
Instructions
In a suitable frying pan; fry chopped onions for 1 min, add and cook Ground Beef with Garlic over medium to high until cooked and brown (around 8 mins).
Add in Mushrooms and stir fry for 3 mins. Now add Tomato Sauce and Season with Salt and cook for 10 mins. Dish-out
Remove the tops of the bell pepper and spoon out the seeds. In a Cook Pot ( shallow enough to cover the bell peppers.) Bring water to boil, and add Bell Peppers in for one to two mins. Drain and dish-out the Bell Peppers.
Add in the Ground Beef mix and top off by Mozzarella, Cheddar Cheese, Black Olives, and Spring Onions. Place your Stuffed Bell Peppers in a deep Baking Dish and allow it to bake for 15 mins. Dish-out and ENJOY!
OMGies... http://omgies.com/