Tandoori Chicken is a famous South Asian Dish. It contains both spicy and sour taste. Now you are minutes away from this delicious restaurant style Chicken. Make it yourself. With just 10 ingredients, this Tandoori Chicken will get your drooling. This dish is so healthy and delicious, Hashtag #healthyliving, #healthychoices, #healthyfoodie. 
 Oven Baked meals are so quick, easy and mess-free. Tandoori Chicken does not always have to be grilled. Now pop it in your oven, and enjoy a rich and healthy taste at home.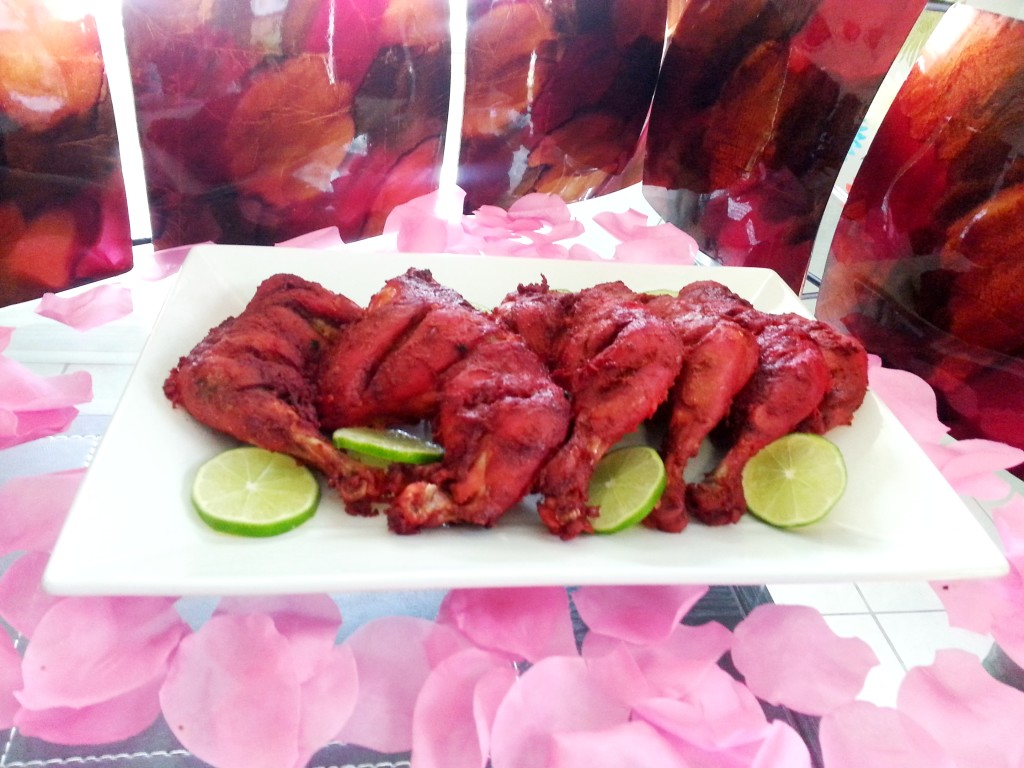 Best Oven Baked Tandoori Chicken
Delicious and Spicy!
Ingredients
Marinate
Yogurt- 1 and ⅔ cup
Garlic Paste- 1 tbsp
Ginger Paste- 1 tbsp
Tandoori Masala- 2 tbsp
Paprika- 1 tbsp
Coriander Powder- 1 tsp
Lemon Juice- 3 tbsp
Salt- 1 tsp
Red Food Color- 1 tsp
Oil- 2 tbsp
Instructions
Mix all the marinate ingredients above well and place it in a zip-lock with the chicken for at-least 4 hours.
Preheat Oven on 350 F.
Place the chicken on a foil tray and cover the top with foil.
Bake for about 20 mins. Remove from oven, and throw away any access water, and cover the tray and bake for another 15 mins or until cooked.
The ingredients below are really the ingredients we always carry in our kitchens. WHO knew that making Tandoori Chicken was so easy and quick. Simple ingredients like: Yogurt, Garlic Paste, Ginger Paste, Tandoori Masala, Paprika, Coriander Powder, Lemon Juice, Salt, Red Food Color, and Oil; will win hearts!