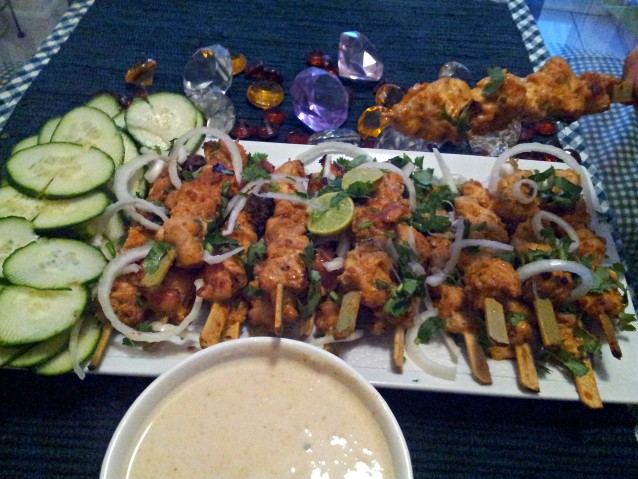 Ingredients:
Chicken ( Boneless skinless- cut into lengthwise into strips)- 2 lbs
Bread Crumbs- 4 tbsp
Egg- 1
Red chili powder- 1 tsp
Salt- to taste
Whole Garam Masala- 1tbsp
Whole dry coriander- 1 tbsp (Roasted and chopped)
Cumin seeds- 1/2 tsp (Roasted and chopped)
Whole dry red chilli- 4 (Roasted and chopped)
Carom seeds (ajwan)- a pinch (Roasted and chopped)
Olive Oil- 1/4 cup
Method:
In a suitable bowl, Combine all above ingredients except oil, and mix well. Marinate the chicken for half hour.

Carefully thread chicken onto the wooden skewers.

Heat olive oil in large pan and fry until the chicken is cooked and golden-ish brown from both sides.

Dish-out and serve with yogurt sauce (raita)… and ENJOY..:D
Prep. Step Pictures: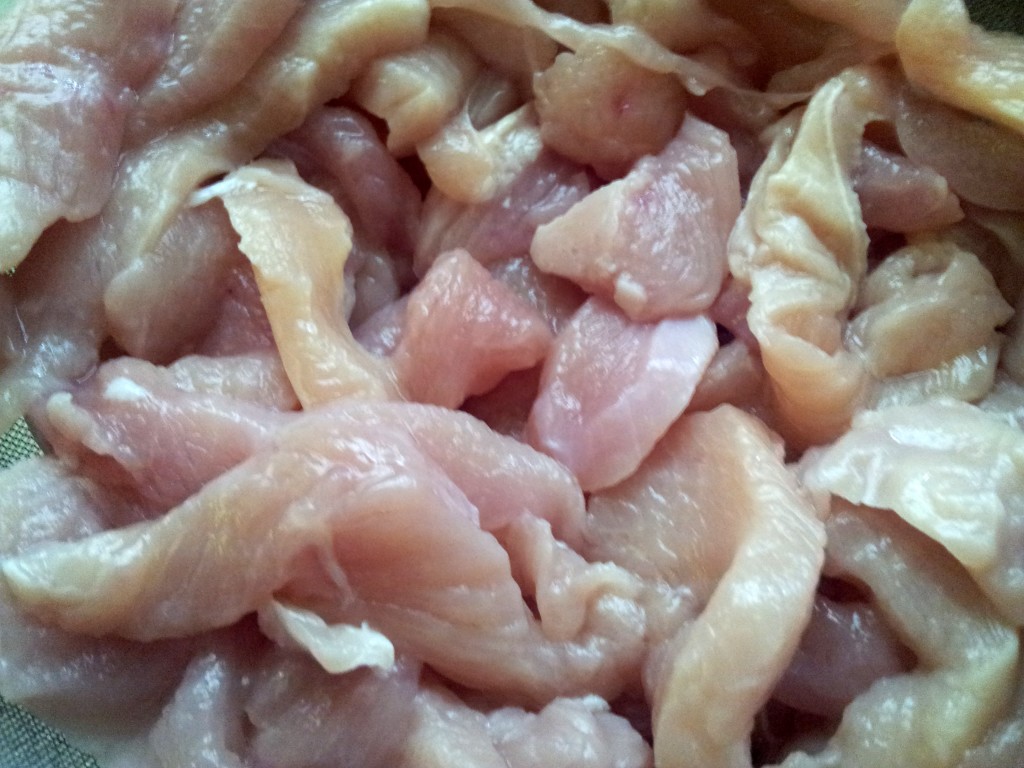 Greeting to all Chicken Lovers,
Have you wondered why individuals are found of the word crispy? Globally, chefs are adding in more flavors in order to offer new and innovative opportunities to their customers. These distinctive methods play an important part in the overall taste and aroma of the dish. Hence touching upon ones sensation and desire, humans find crispy foods more complementing and authentic to their taste bud. The best part is that there is no cultural or geographical constraint to like and adore crunchy dishes. Well this is to all foodies including chicken lovers around the world, if "You <3 to Eat, You <3 Crispy"!!!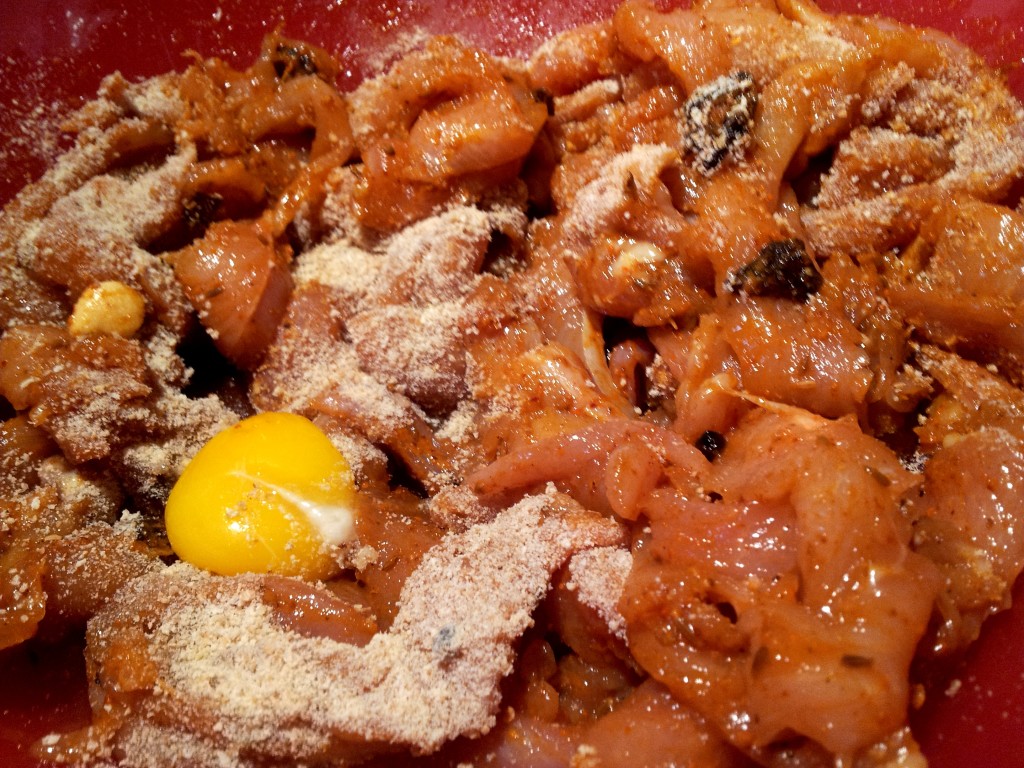 Well if you want a deliciously yummy and crunchy topping for your chicken, then bread crumbs are here to save your day!!! So have you ever wondered why bread crumbs are so special and popular….any idea?? The number one significance of bread crumb is that it sets itself apart from any other regular chicken that is baked or fried. Isn't that wonderful? From the dashingly stunning appearance to the style and texture, all eyes will be concentrated on your Crispy Chicken. It is in human nature to like and adore different, unique and innovative ideas and bread crumbs is a whole new world which is known for its flavor, taste and aroma.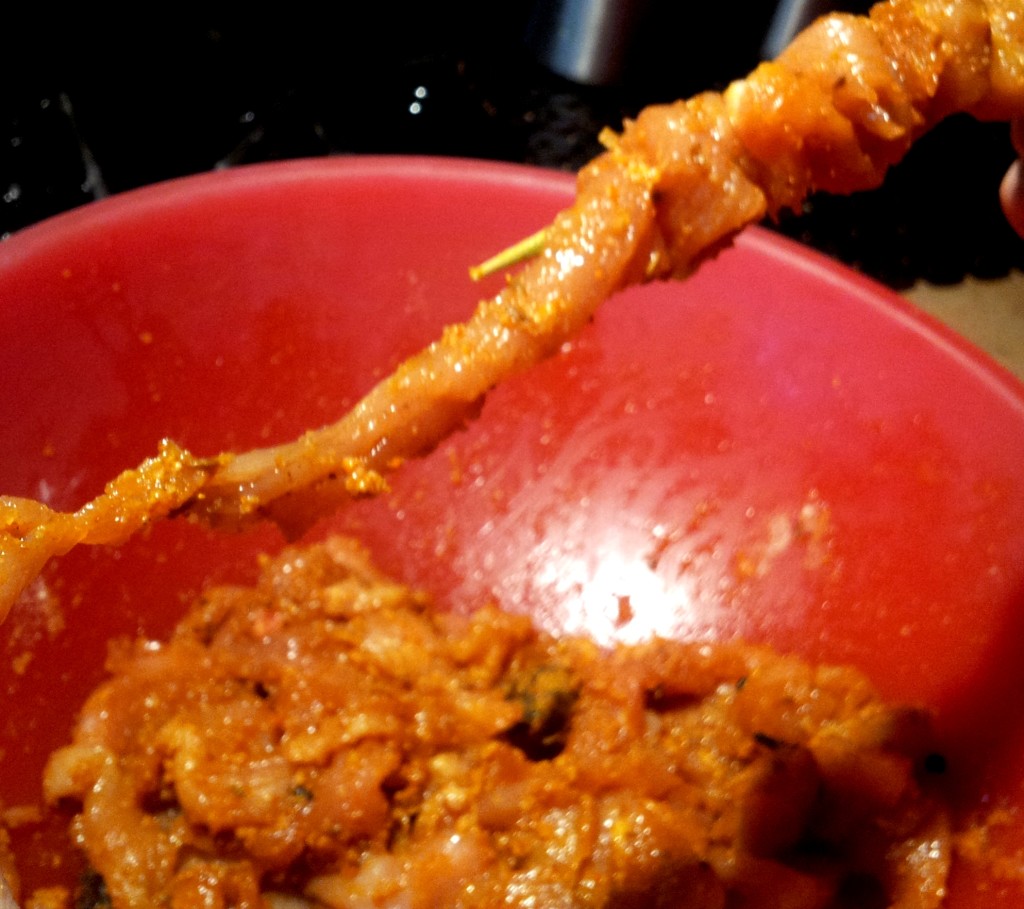 The second significance of bread crumbs is the wonderful and beautiful aroma. The whole kitchen, room or where ever you place Crispy Chicken, it will delicately spread its exotic aroma. It is true to say that bread crumbs will set its own atmosphere and this is an indication to your guests how fabulously desirable the food will be. As you may have herd from expertise that sight and smell does influence the overall taste of the final product. Senses of smell and sight which means the appearance of the food certainly can inspire ones perception. Hence Crispy Chicken as both the desirable aroma and appearance, that will rate your dish ***** (5 stars)!!!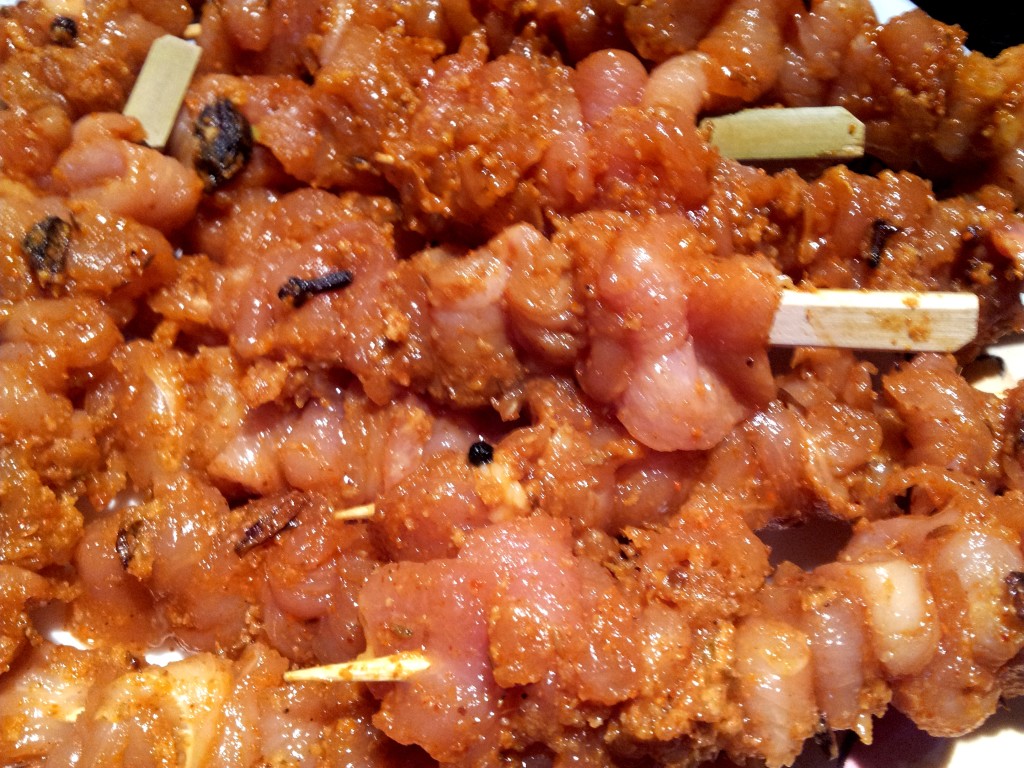 Due to the increasing amount of food consumption in today's contemporary society, consumers are in a constant search for unique and innovative foods. You may have heard your friends, family, kids or eve yourself saying I'm tired of eating the same food or going to the same 'old' restaurant. Hence this statement means that an individual is desiring for something new. Desiring for new, innovative ideas is part of human nature that is why we do not wear the same cloths to work, school etc. That is why cake pops are new, innovative and trending. Besides buying cupcakes which is the 'old thing' individuals crave for cake pops which is the 'new thing'. Similarly the second significance of bread crumbs is that it is new, innovative and trendy. The special ingredient is here to lighten up the day!!!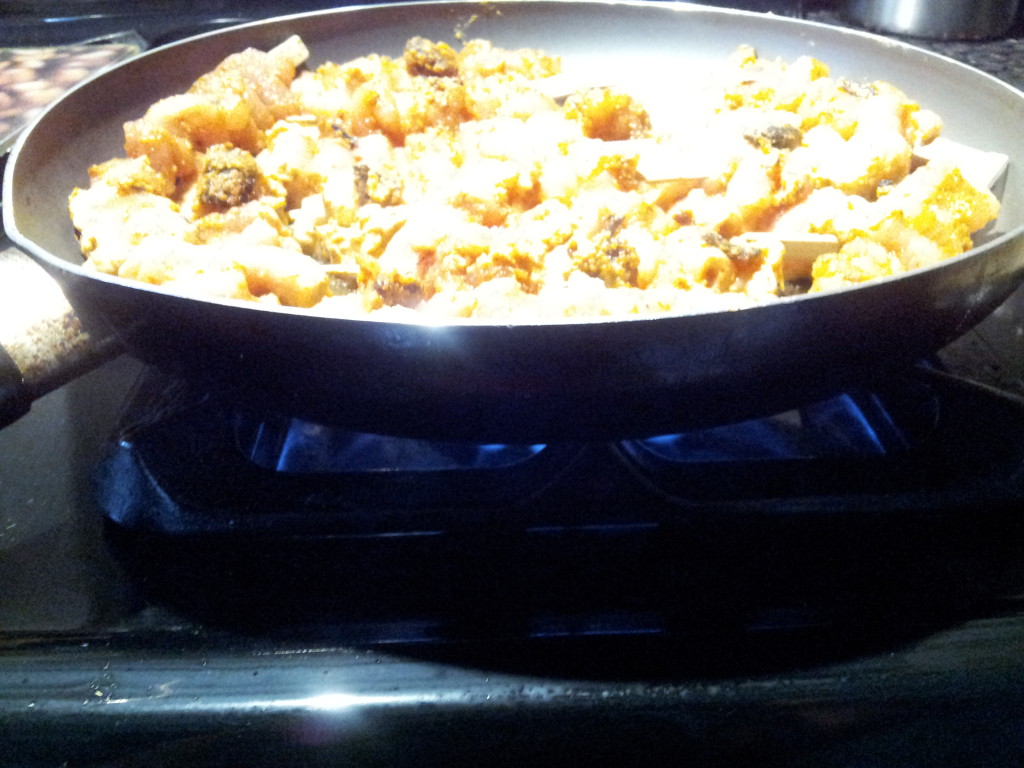 Serving Crispy Chicken Strips-on a Stick can be a bit boring. In order to make your party table a bit more presentable and bring in life to your dish, side dishes are Perfect!! To all the cooks, chefs and people that love to cook at home out of interest, we have all thought about what is the best side dish for Crispy Chicken? This is one question that will come in your mind as well once you start cooking. So heads up… whether you answer the question right away or take time, let me introduce you with some options. Salad is often seen as the ideal option that not only compliments Crispy Chicken but is presentable and pleasing to the eye. Its all up to the chef, whether you want to prepare the salad in a formal form so mix in all your green leafs, vegetables, onion, oil, vinegar etc. and dressing in a bowl. Or use the informal way and just cut all vegetables such as carrots, cucumbers, tomatoes, onions etc. and place it in a dish but separately. It is all up to you how you want to prepare your delicious Salad which will compliment and look stunning with Crispy Chicken Strips.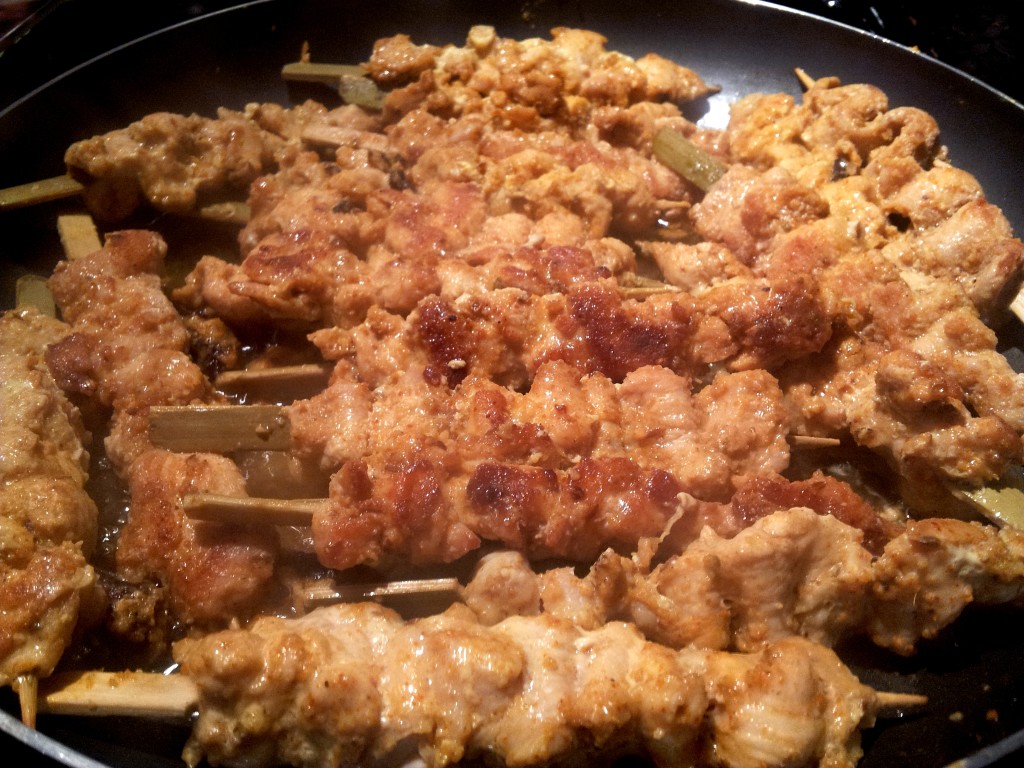 But if you want to make your atmosphere a bit traditional than South Asians favorite ingredient: Raita, can be easily prepared. Raita can be served as an appetizer, which can complement your dish. South Asians favorite is used for almost all every dish, due to its yummy taste. Raita is all whole package on its own, it is not only delicious in taste but comes with tons of health and nutritional benefits as well. Moreover, the greatness of Raita does not end here along with being tasty, healthy and nutritional Raita is affordable for all class. That's the best part! The ingredients are cheap and easily available. Hence South Asian favorite cuisine, Raita is an all-rounder. It is simple, easy to prepare with tons of benefits. So next time you prepare Crispy Chicken Strips- on a Stick be sure to not miss out Raita.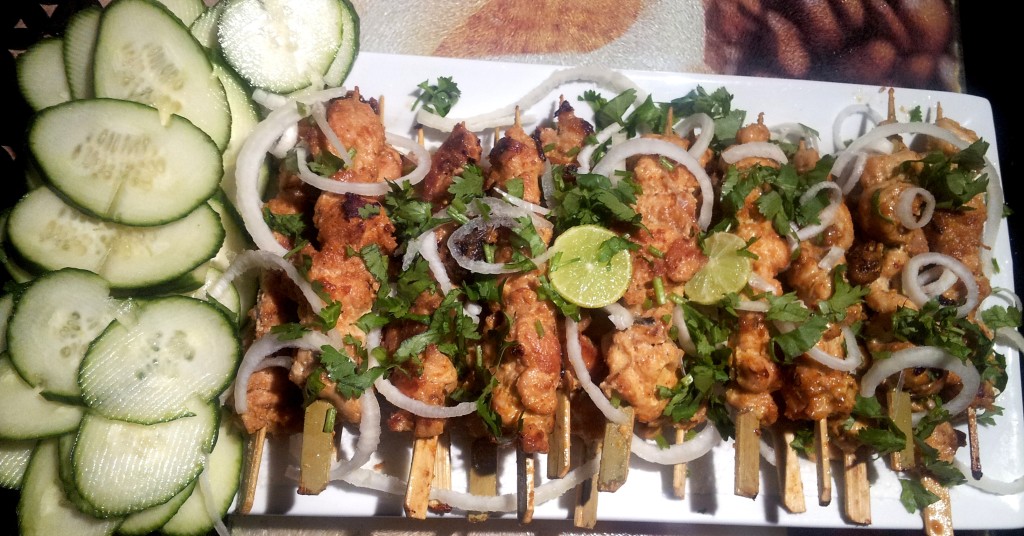 For sure it is almost the end of 2016, were we can look back to all the great memories we had this Year. But not to worry even though 2016 year is ending, we can for sure enjoy the beginning of new happiness, new joy, new hope and new inspiration with Crispy Chicken Strips- on a Stick. Remember to take lots of pictures and selfies also don't forget to smile as when you grow older you can always re call back to such great memories that you had with your loved ones.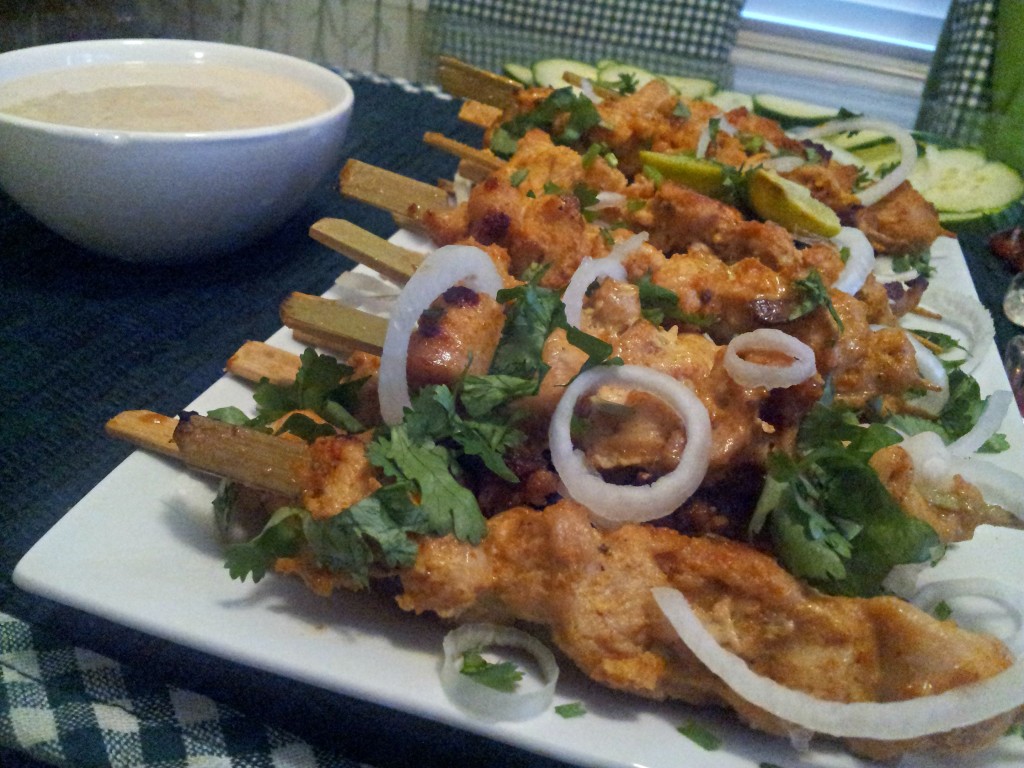 As Miss OMGies says "step out and blend out, cause blending in is so boring", to all chicken lovers, try out something new and innovative for the Holidays. Crispy Chicken Strips-on a stick is here to win all hearts. You will have Crispy Chicken Strips during the long and enjoyable time that you have got with your family, friends and close ones this Holidays. So celebrate your Holidays and New Year with Crispy Chicken Strips- on a stick!!!