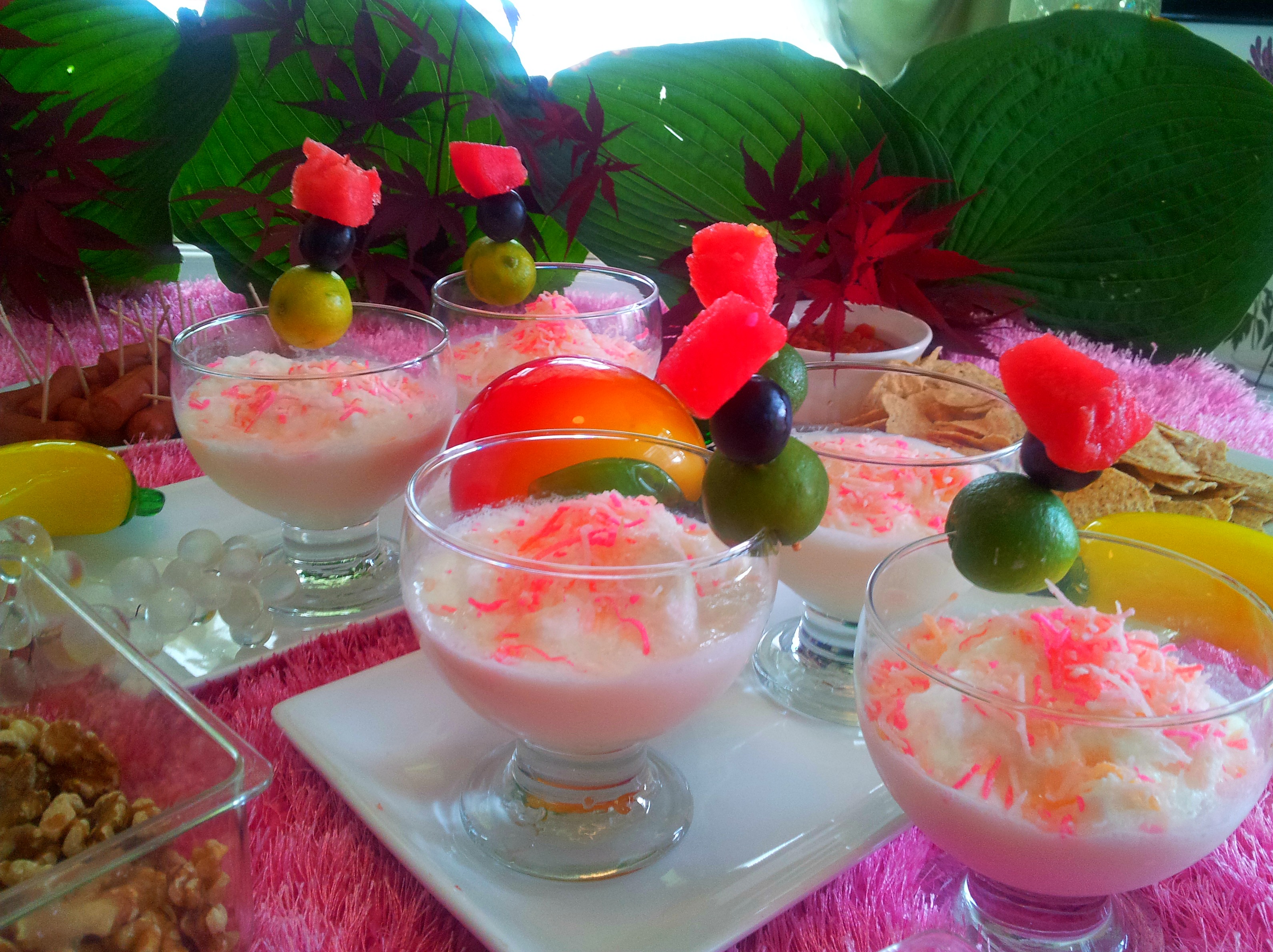 Pina Colada has a very creamy and sweet taste. Its a perfect cocktail for any occasion. This Pina Colada contains two very popular fruits: Coconut and Pineapple. The best phrase that fits this yummy cocktail is : "Creamy Pleasure in Glass"! Pina Colada is the best cocktail that fills sweetness in your mouth. This delicious cocktail will surly empower you, and will make you feel better. You'll be like a NEW Phoenix out of the Ashes. A New You!
This Pina Colada is so super easy to make. Now you can as well enjoy Pina Colada at HOME! When ever you want! Just 6 ingredients and your delicious cocktail is ready. Life is simple and beautiful; and that is how your Pina Colada Cocktail should be. This sweet and creamy cocktail contains: Coconut Cream, Coconut Milk, Pineapple Juice, Whip Cream, Sugar, Pineapple Slices and Ice. That's it! Put all your ingredients in a blender and BLEND AWAY!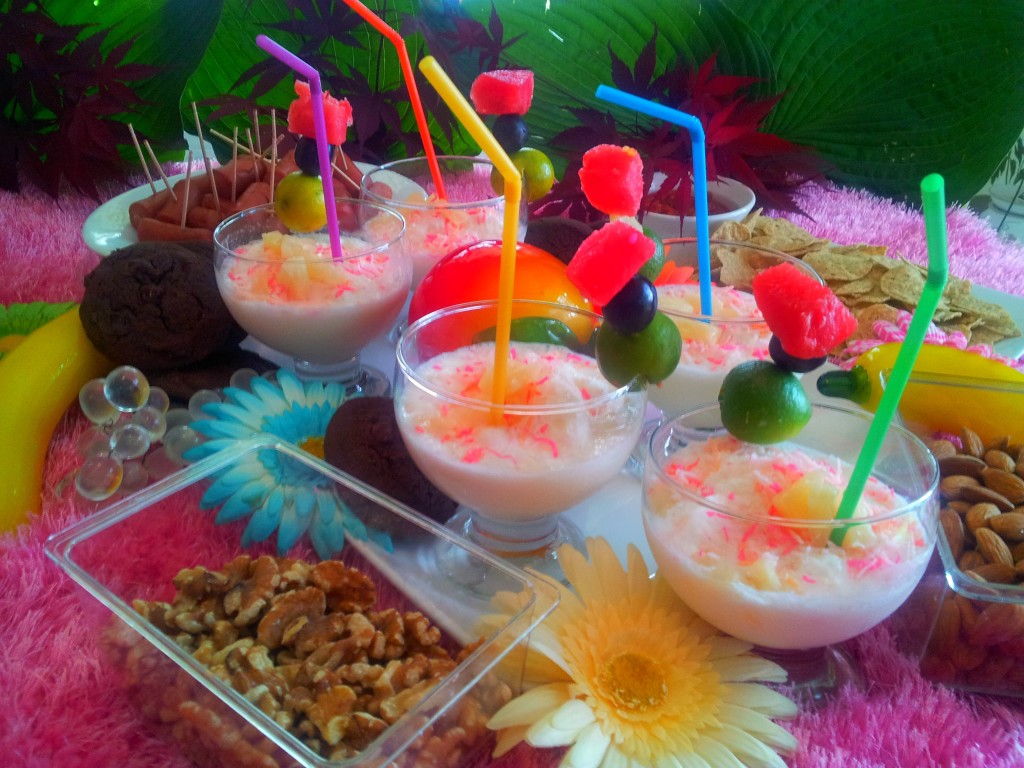 The reason why I like to add both Coconut Cream and Coconut Milk is that, the cream will give it more of a solid and a creamy taste (but too much isn't good). Also I sometimes like adding in Whip-Cream (1/4 cup) to my Pina Colada. That is just because it gives an extra whippy and creamy texture. But that is really sometimes, lol.
Pina Coladas are always a highlight to parties. This cocktail is always remembered of. You really can drink it when ever you want. From winter to Summer. Pina Colada's don't really have to be left for just the summer! Well at OMGies house, We usually starting off our parties by a Welcome Drink, than Appetizer, Main Course, Dessert and finally ending off with Kahwa, Tea or Chai. My experience from all the parties from the past, is that everyone LOVES Pina Colada's. Pina Colada is LIFE's best pleasure!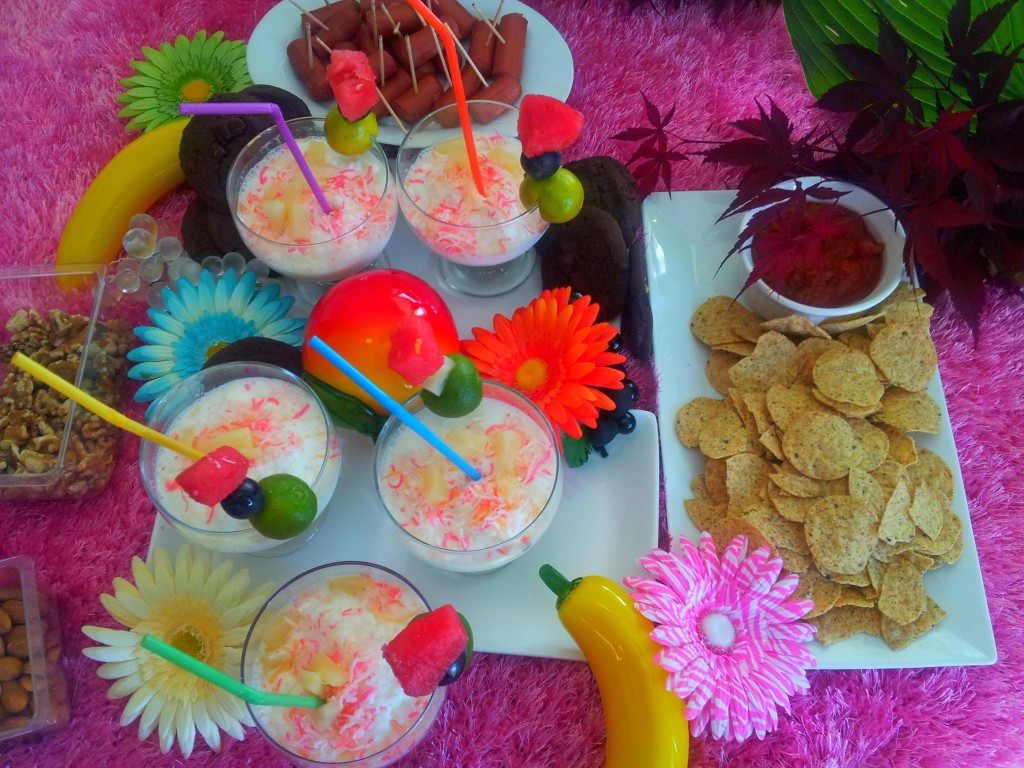 I love Pina Colada's! And I love the color PINK! The best part about this post was that I wanted grated Coconut (for garnishing), and I found Pink grated Coconut! Yayyyyyy! My Lucky Day! This Pina Colada was make on my Little Sister's Request! She loves Pina Colada's! So basically I supersized her with all these glasses of Pina Colada's! And She was like. "All for ME!"! and I said, "Yes, my litlle Paro".
Well the Perfect ingredients to your PERFECT Pina Colada are below.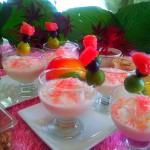 Pina Colada
2016-02-22 13:36:30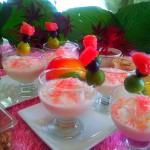 Creamy and filled with Sweetness
Ingredients
Coconut Cream- 1/3 cup
Coconut Milk- 1/2 cup
Pineapple Juice- 1 cup
Sugar- upon taste...
Whip Cream- 1/4 cup
Pineapple Slices- 1/3 cup
Ice Cubes- 1/4 cup
Instructions
Add all the ingredients above in a blender, and blend until the ingredients are creamy and smooth.
Pour In desired glasses and garnish...ENJOY... :D
OMGies... http://omgies.com/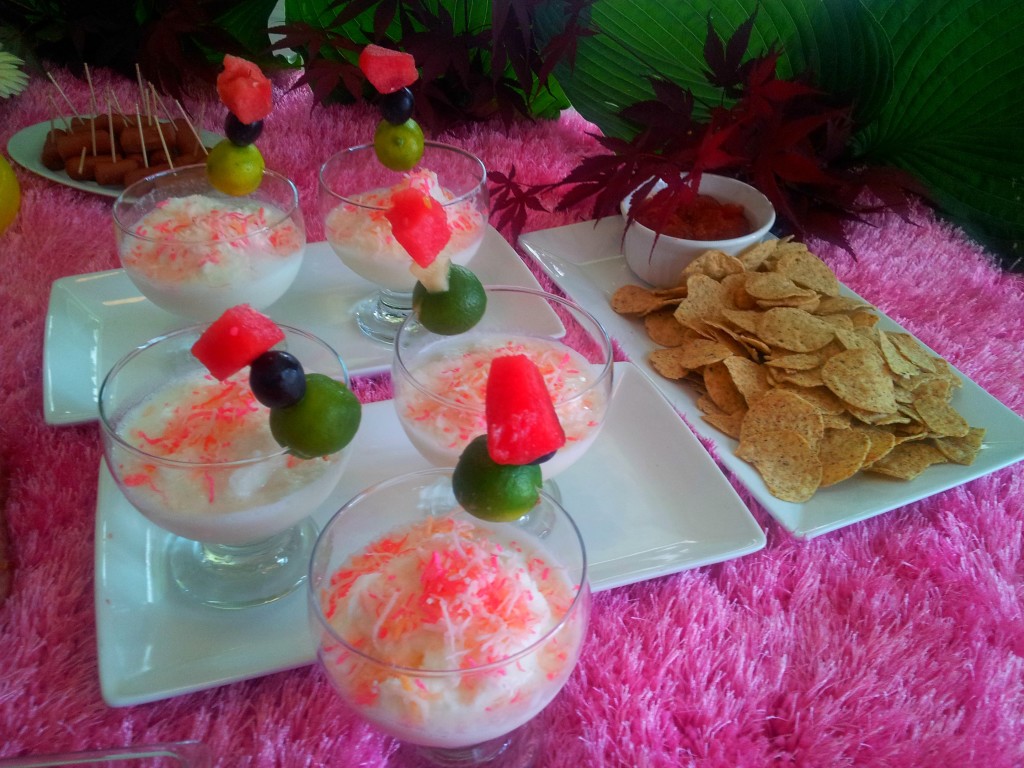 Summary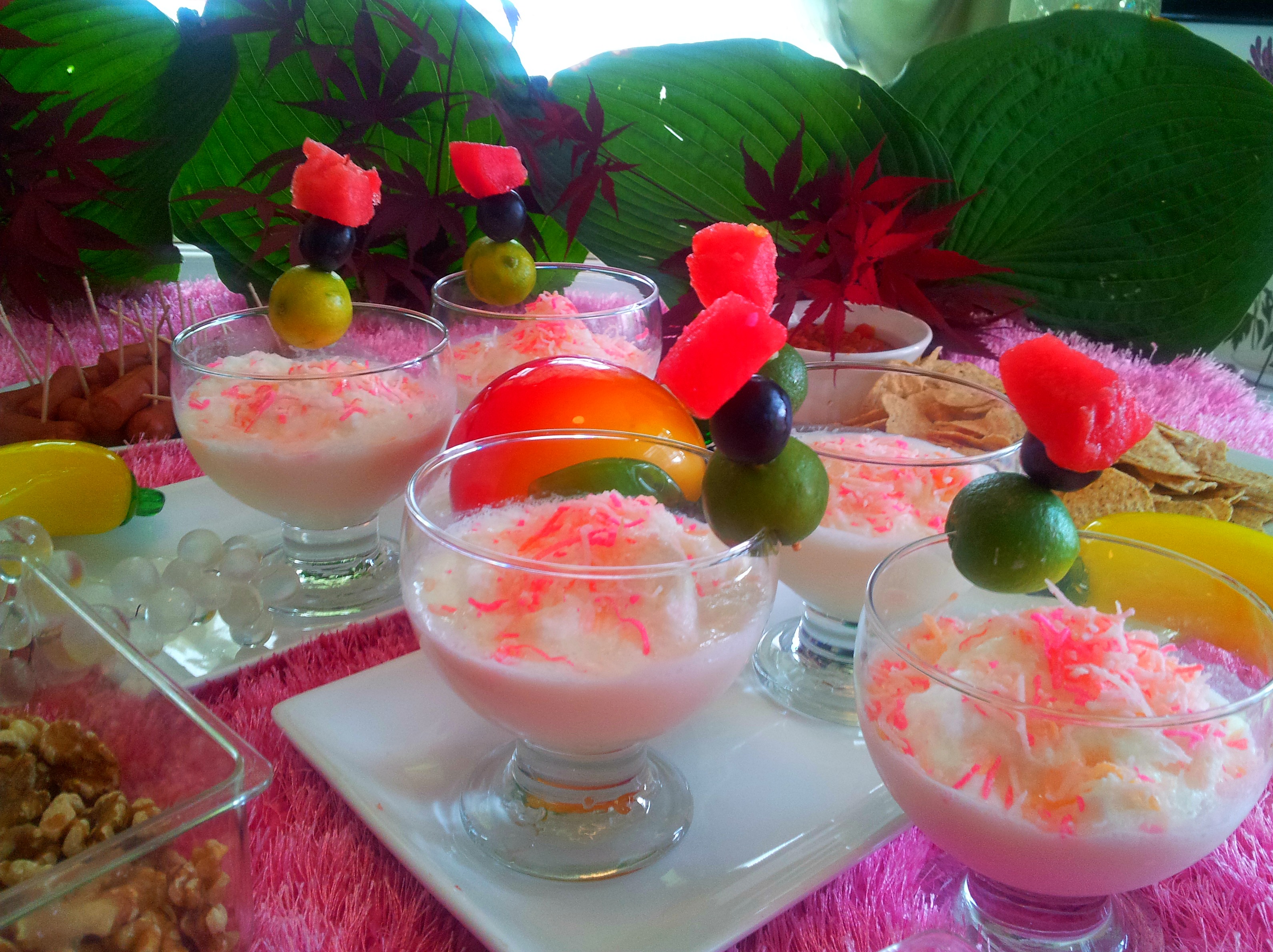 Recipe Name
Published On
Preparation Time
Cook Time
Total Time
Average Rating





Based on 3 Review(s)