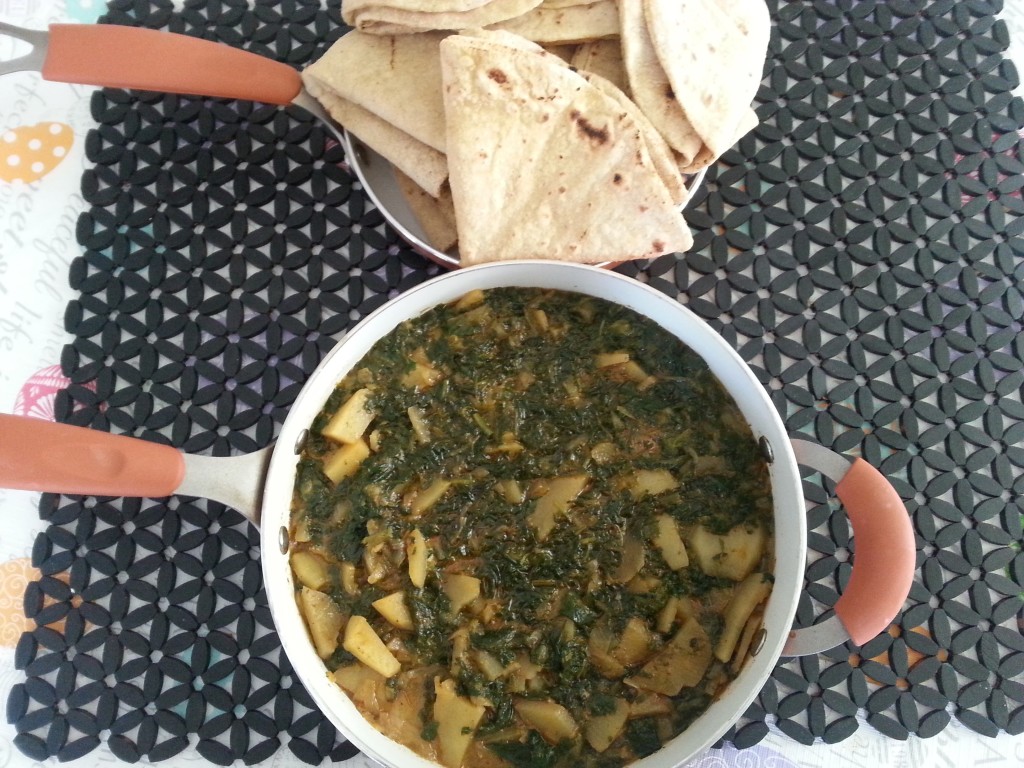 Aloo Saag Curry (Spicy Spinach Potato Curry) with Roti (Flat Bread) Method:
1. In a pot add 3 tbsp vegetable oil, 1 tbsp Cumin seeds, 3 to 4 dry red chilli, 1/2 tsp Carom seeds, 4 to 5 Curry leaves & chopped onion fry till golden brown.
3. 2 medium size chopped Potato, add 1 whole packet of frozen Spinach and 2 chopped Tomatoes and add into pan
4.. 1 tbsp Garlic ginger paste
5. Add Red Chili Powder, Tumeric Powder, Coriander Powder, Salt to taste in pan
6. Stir all the ingredients well. Leave the pan to high to low flame until it is ready!!! 7. 2 chopped green chili and fresh chopped Coriander
8. Leave the pan on low flame for few minutes, until aroma.
9. Serve Aloo Saag Curry (Spicy Spinach Potato Curry) with Roti (Flat Bread)