using lavender cake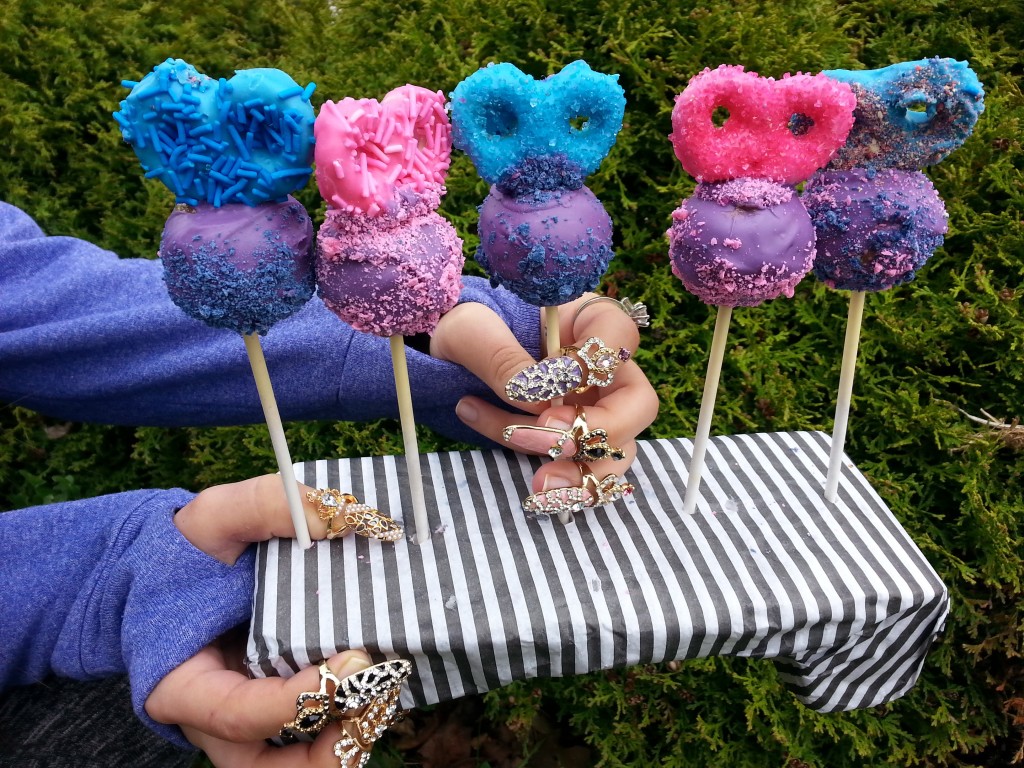 Cake Pops Recipe:
Ingredients:
Cake (crumbs)- 3 cups
Cake Frosting- 2 tbsp
Purple Chocolate Molds (melted)- as required to dip cake pops in.
Chocolate Shreds- as required
Chocolate Dipped Pretzels- as required
Lolly Pop Sticks- as required
Method:
In a suitable bowl, using your hands: making crumbs out of the cake you just baked.
For every 3 cups of Cake Crumbs add 2 tbsp of Frosting. Combined the two until the cake is solid but moist enough to form into balls.
Roll using hands and create mini balls from the cake mixture. Refrigerate the mini balls for 10 mins.
Now using melted chocolate and lolly-sticks: dip a inch of the lolly pop sticks in melted chocolate, and dip into the mini balls; and refrigerate for another 10 mins.
Melt your Purple Chocolate Molds in a dip-able mini bowl.
After dip your cake pops into the melted chocolate, and right away decorate with chocolate shreds around the bottom and Pretzels towards the top. Set side on a styrofoam. So that they could dry.