Stir Fry Lemon Chicken with Spinach Rice- Recipe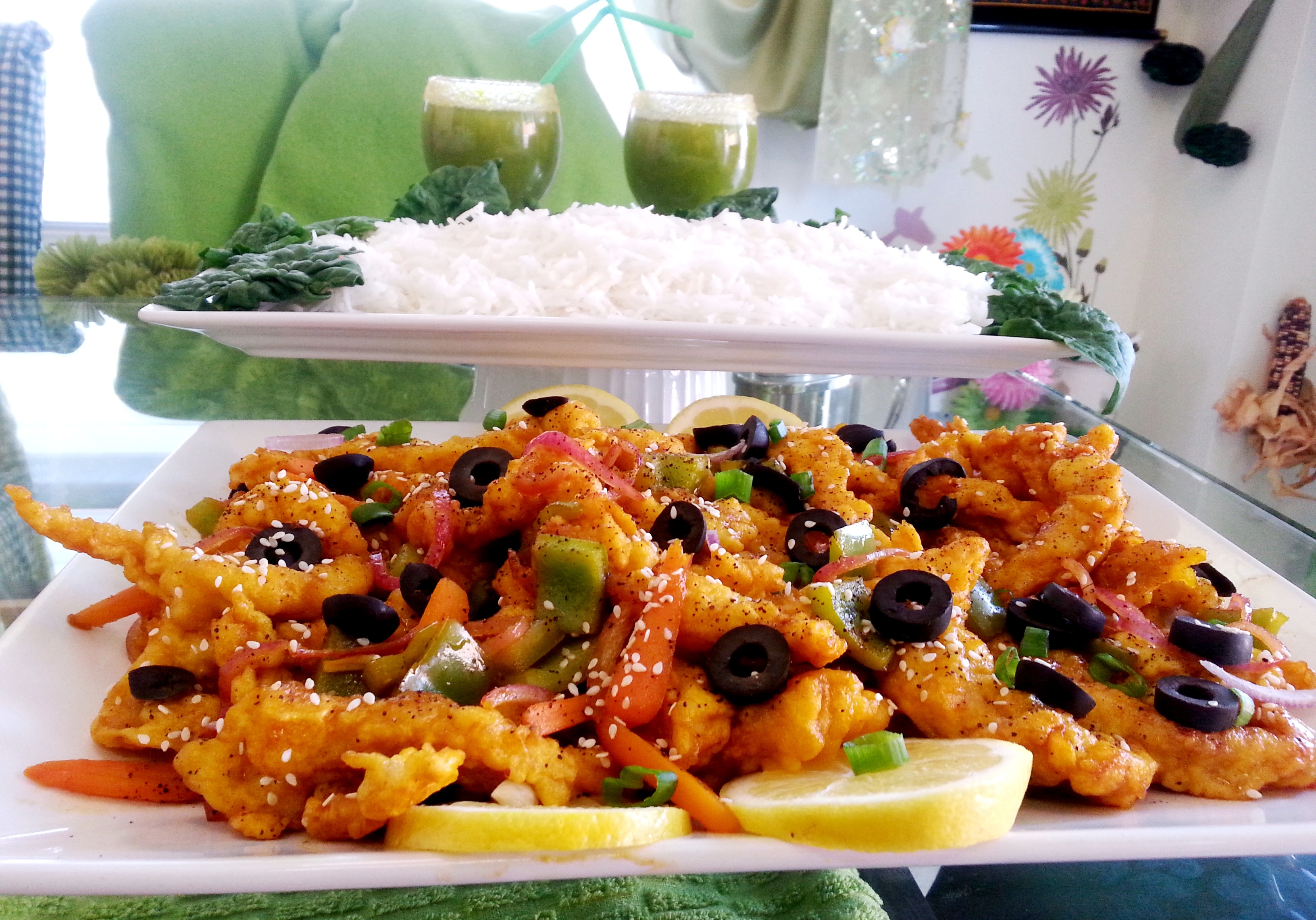 Marinate: Ingredients

 Boneless Chicken Breast (julienne cut) – 3 whole
 Cornstarch- 3 tbsp
 Egg White – 2
 Salt- to taste
 Grated Lemon Peel- 1 tbsp
 Soy Sauce- 1 tsp
Sauce: Ingredients
Olive Oil- 2tbsp
Bell Pepper- 1/2 cup
Red Onion- 1/2 cup
Baby Carrot- 1/2 cup
Lemon Juice- 2 tbsp
Ginger and Garlic Paste- 1 tsp
Soya Sauce- 2 tbsp
Cornstarch- 1 tbsp
Red Chilli Sauce- 2 tbsp
Black Olives- 1/2 cup
Green Onions- 2 tbsp
Sesame Seeds- 2 tbsp
Black Pepper- to taste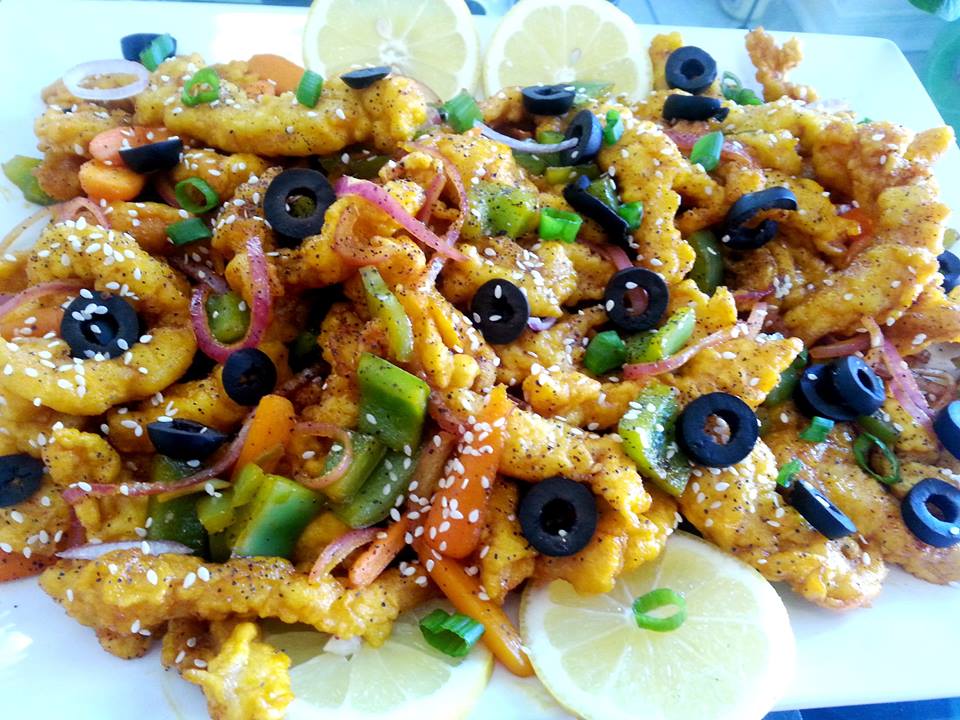 Directions
In a suitable bowl, add and mix the marinated ingredients and set them aside for at least 2 hours. Then deep fry the chicken strips until golden-brown.
Heat Olive Oil in a wok, add in Red Onion, Ginger and Garlic Paste and fry for a minute. Add in the fried chicken strips and cook for 5 minutes. Add in Bell Pepper, Baby Carrot and toss for 4 minutes. Now add in Lemon Juice, Red Chilli Sauce, Soya Sauce, and Cornstarch (mix in 1/4 cup water) and stir them constantly for 3-4 minutes until the sauce has thickened and coats the chicken.
Finally Dish out and Sprinkle the Lemon Chicken with Black Olives, Green Onions, Sesame Seeds, Black Pepper…. and Enjoy with Rice.