Spicy Ricotta Cheese Curry- Paneer Nihari- Recipe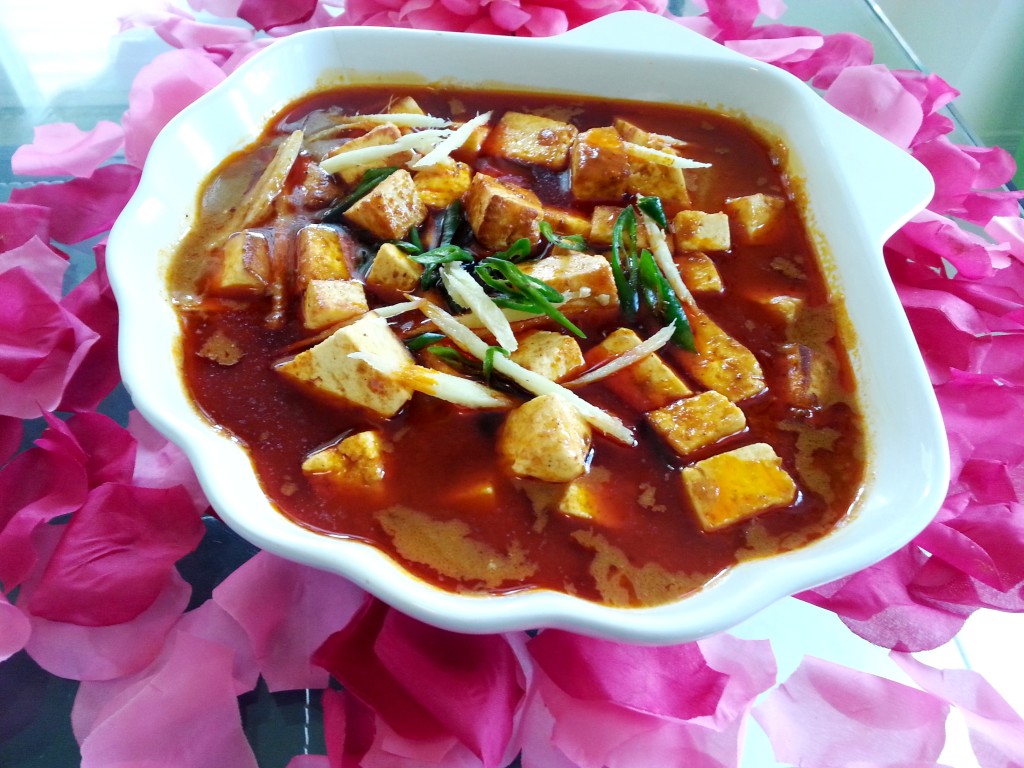 1. Paneer- 1 brick (cut into cube form/shape)
2. Ginger and Garlic chopped- 2 tbsp
3. Kashmiri chilli powder- 2 tbsp
4. Turmeric powder- 1 tbsp
5. Coriander powder- 1 tbsp
6. Roasted cumin powder
7. Whole green cardamom – 1 tbsp
8. Cinnamon stick- 2
9. Fennel (Saunf), powder- 2 tbsp
10. Nutmeg/jaiphal- pinch
11. Mace/Javitri- pinch
12. Salt- as per required
13. White Flour- 3tbsp
14. Water- 1/2 cup
15. Oil- 1 cup
Garnishing Ingredients:
Ginger sliced
Green chili
Chopped Fresh coriander
Method:
1.Heat oil in a non-stick pan, add cubed paneer fry till golden-ish brown
2. Now take out paneer in a separate plate, set aside.
3. In the same pan add ingredients 2 to 12. Mix well, until the masala and oil spreads.
4. Now Add 1 cup of water,
5. In a separate bowl dissolve flour in half cup of water, make it smooth paste. Add in Nihari gravy for fine and smooth curry. Let them cook another 5 minutes.
6. Time to mix fried ricotta cub into nihari curry.
7.Make dum (heat) for one minute. Add take out in separate bowl.
8. Now serve your Spicy Ricotta Cheese Curry- Paneer Nihari with your favourite Naan or Rice.
9.Garnish with chopped green chilli and sliced ginger
10. Huraayyy………Don't forget to Enjoyyy!!