Kashmiri Kabab- Recipe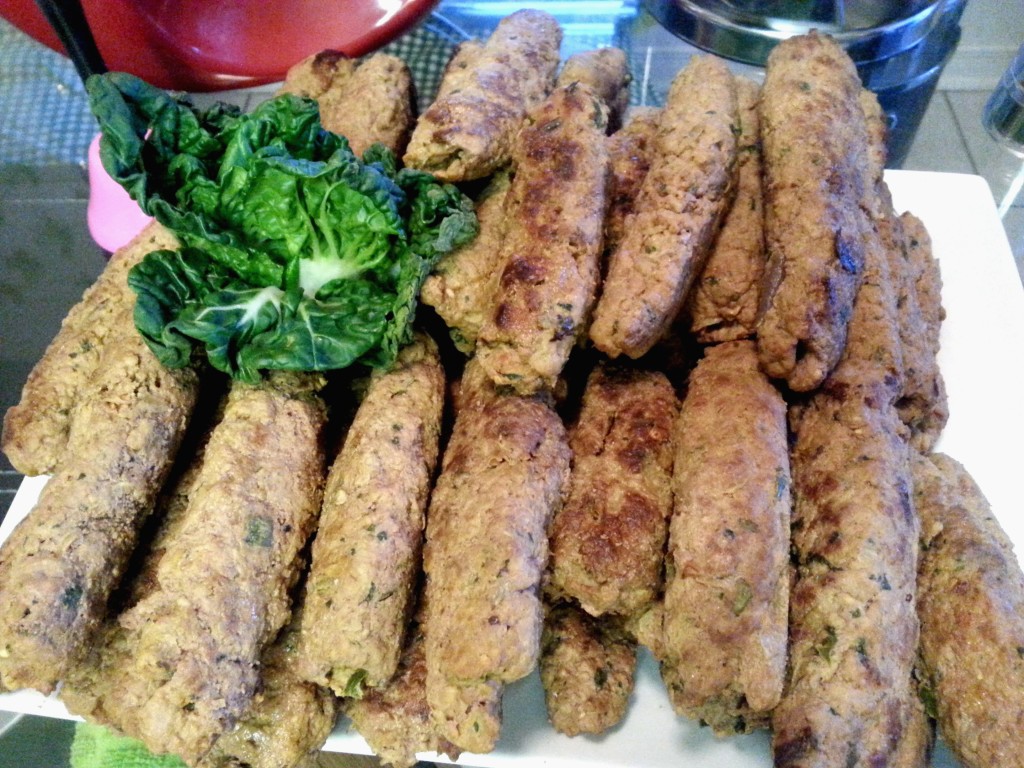 Kashmiri Kabob Ingredients:
Ground Beef – 2 cup
Garlic, Ginger Paste 1 tsp
Onion- 1
Egg- 1
Salt- 1 tsp
Paprika- 1 tsp
Crushed Black Cumin Seeds (Powder)
Dry Mint- 1 tsp
Green Fresh Coriander Chopped- 2 tsp
Saffron- 1 tsp
Method:
Chop all the ingredients in chopper, remove into a bowl and manirate for atleast two hours. Adjust spices if necessary
Keep ice water in a sperparte bowl. Dip your hand in ice water and roll mince meat on skewer give them shape like seekh kabobs.
When all skewers are ready. Put all sekewers on grill ( or you can fry them on low medium heat). Change their sides after cooked from that side (grill them until (they change their colores) turn brown both sides).
Note- heat of coals should not be too high