*Beef Biryani*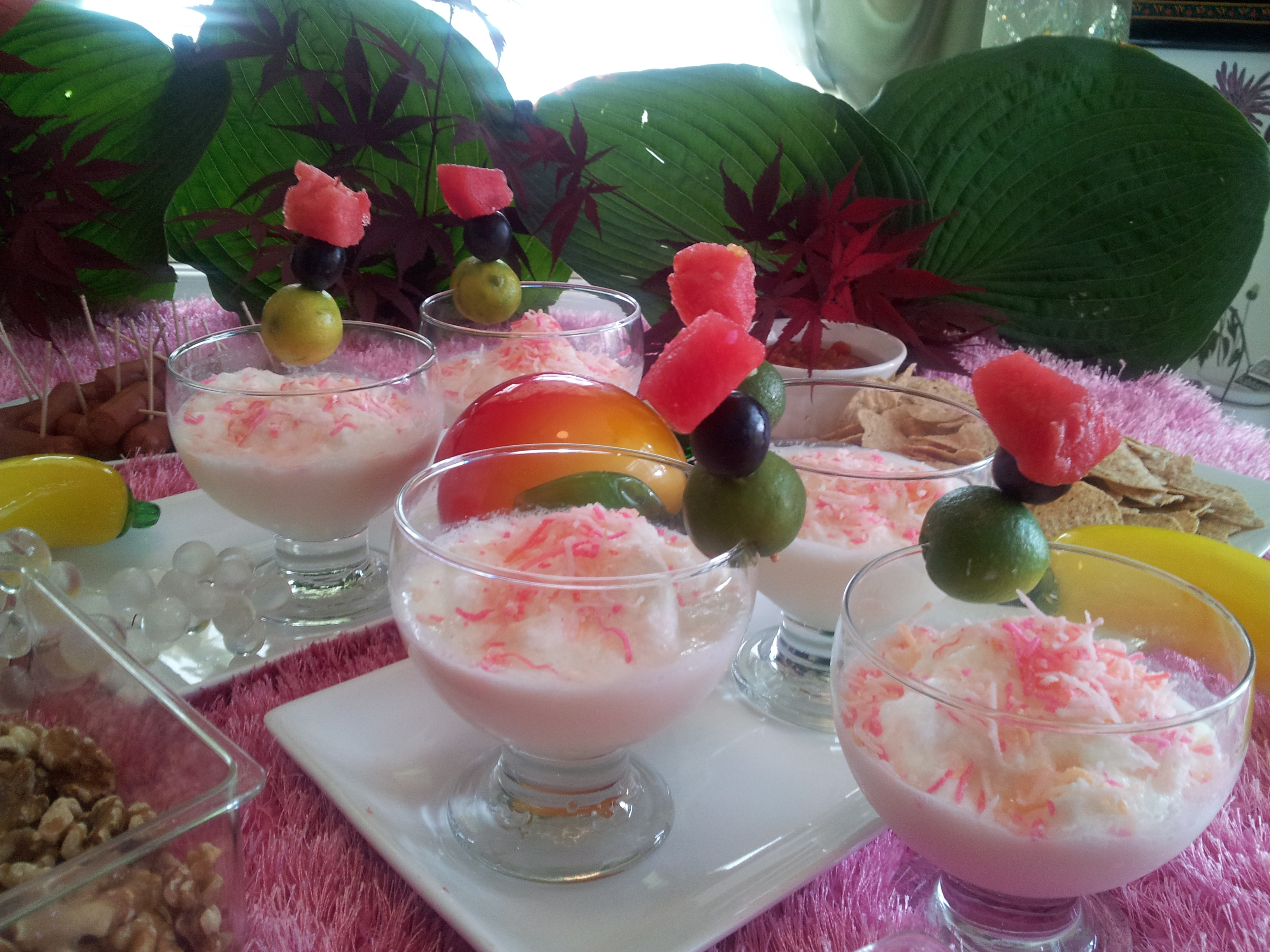 Ingredients:
o    Rice- 1/2 kg (dip rice in water for at-least 30 minutes)
o    Beef or Goat Meat- 1 kg
o    Onion- 3 large size
o    Garlic and Ginger paste- 1 spoons
o    Dried Plum (آلوبخارا, Aloo Bukhara)- 4
o    Red Chilli Powder- 1 tsp
o    Unripe papaya- 2 tbsp
o    Whole Garam Masala- 1 tsp
o    Green Coriander and Mint Leaves- 4 tbsp
o    Salt-to taste
o    Oil (Ghee)- 5 tbsp (Olive oil is the best)
o    Food Color- Orange color
o    Kewara Water- 2 spoons
Method:
o    Firstly add: Green coriander and Mint leaves red chilli powder, whole garam masala, ginger and garlic paste, plum dry and salt; in a bowl with meat to mix. Marinate for around 8 hours.
o    In a suitable pan, fry the sliced onions until a golden/brown look, and save half fired onions for Garnishing.
o    Add the marinated meat (from step 1) in the pan and after add rice.
o    Add water in the pan till, water is an inch above the rice and meat in pan.
o    Take a damp wet cloth and cover the pan, with its lid.
o    For the first five minutes cook in high heat; then lower the heat to low flame for 40 minutes.
o    After remove the lid and add kewara water, orange color and leftover brown onions on top and place it on low heat for 15 minutes
o    After mix well the rice in the pan and Enjoy…. : )