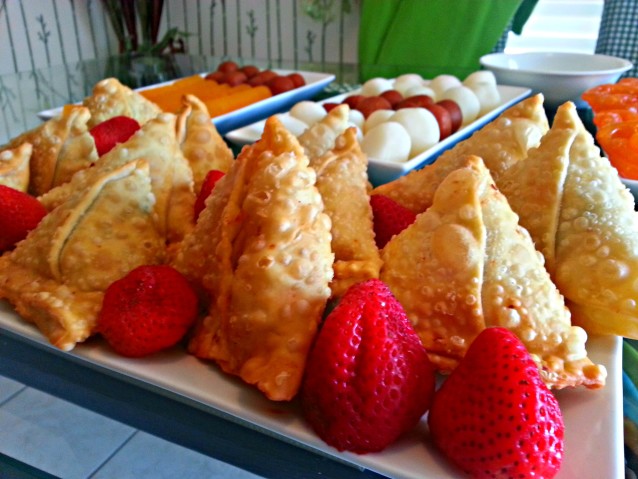 These Samosas are HEAVEN on EARTH. Like seriously.

Crispy, Crunchy and most importantly DELICIOUS. Give your-self a TREAT by making some Vegetable Samosa with Nuts TODAY.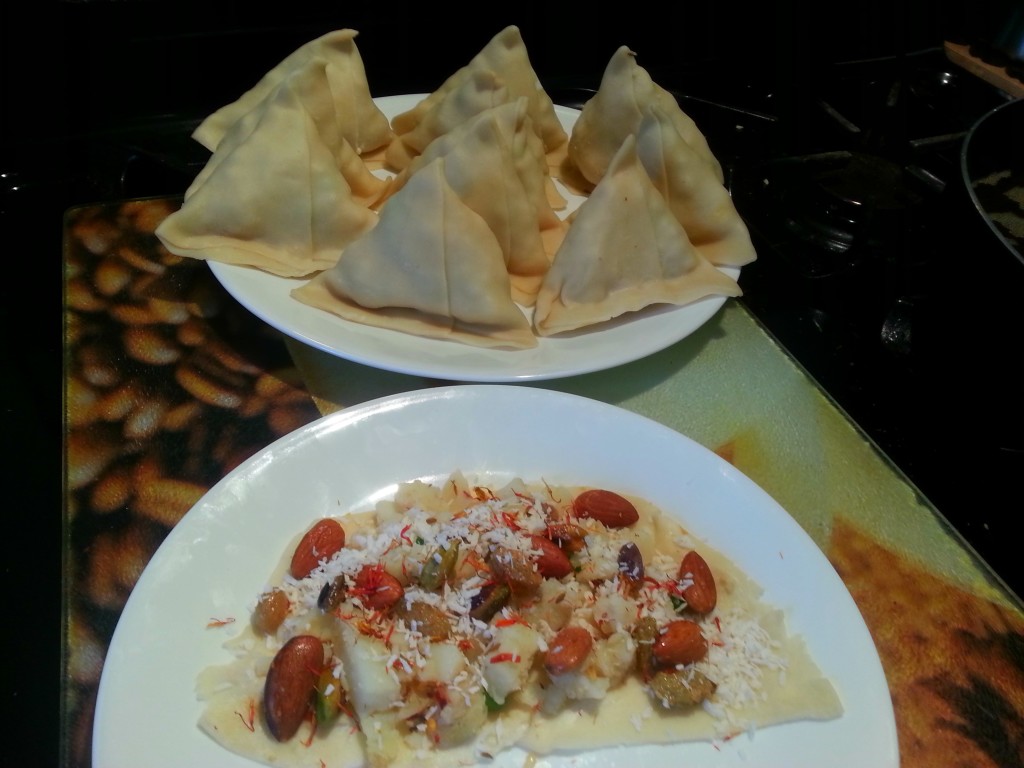 The best part about crispy and spicy potato vegetable samosa is that it is an all rounder recipe. Crispy Samosa's are flexible in nature, from the fillings, species to the size and consistency. However, crispy samosa's flexibility does not end here as these yummy and easy to prepare samosa's does not come with any cultural constrains or limitations.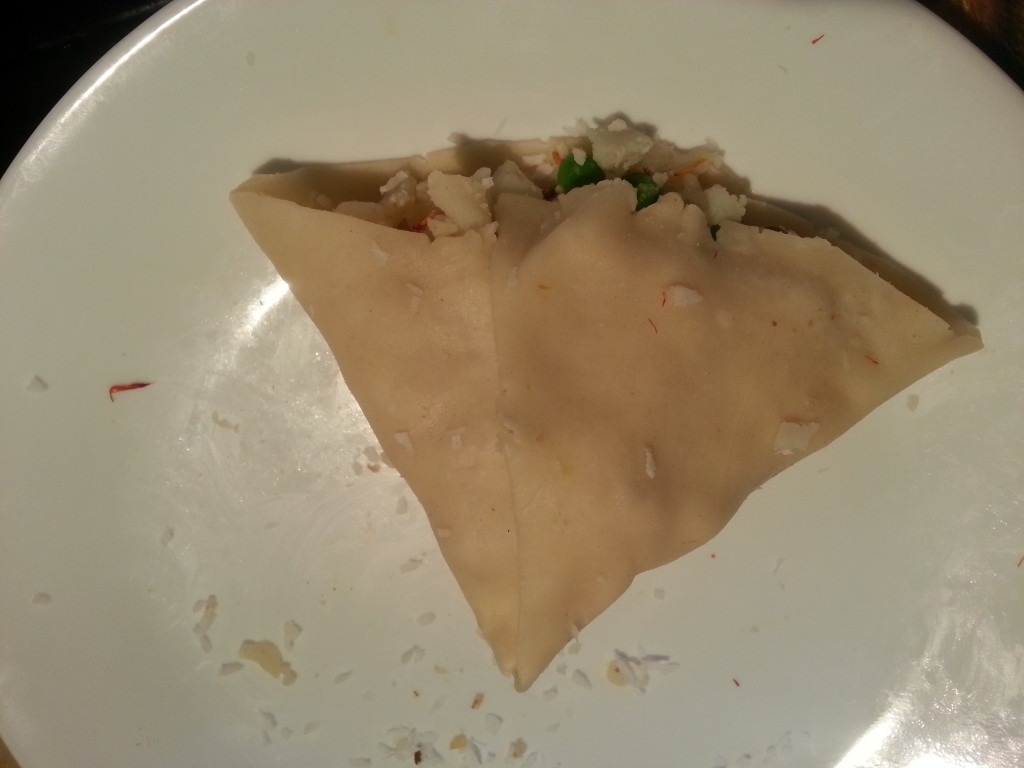 Whether you are from the east, west or north, south; Crispy Samosa is always the best. Samosa's are known worldwide from the ingredients to the actual product are easily available at any grocery store. Living in North America, recognized supermarket stores like Basic Foods, No Frills, Wal-Mart, Costco also Punjabi, Pakistani, Indian and other desi stores which include desi restaurants and sweet shops would have frozen samosa's available at their store.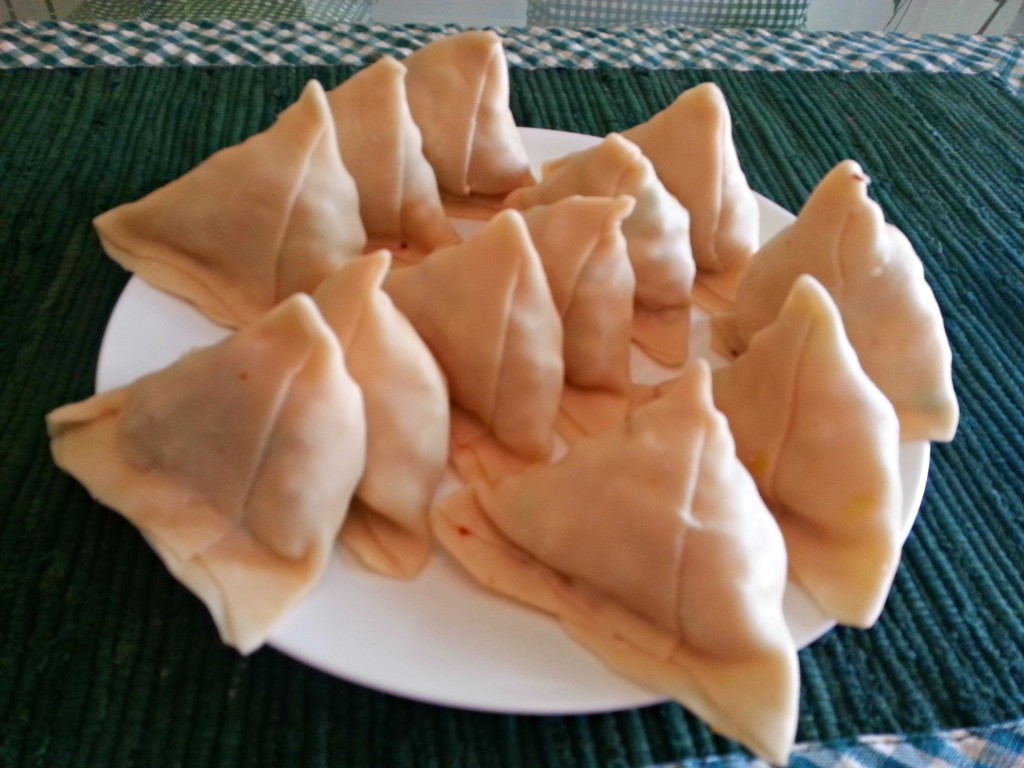 Did you know that Crispy yet spicy potato vegetable Samosa can be served as an appetizer, snack, lunch, dinner, supper or even breakfast? However the popularity of crispy potato vegetable samosa does not end here, it is also very much famous with hot liquids. Whether it is tea, coffee, green tea and also South Asians very much loved Chai time. There are various different types of chai, according to ones taste and preference. However the all time favorite and the most preferred chai with crispy potato vegetable samosa are bubble chai, ginger chai and masala chai.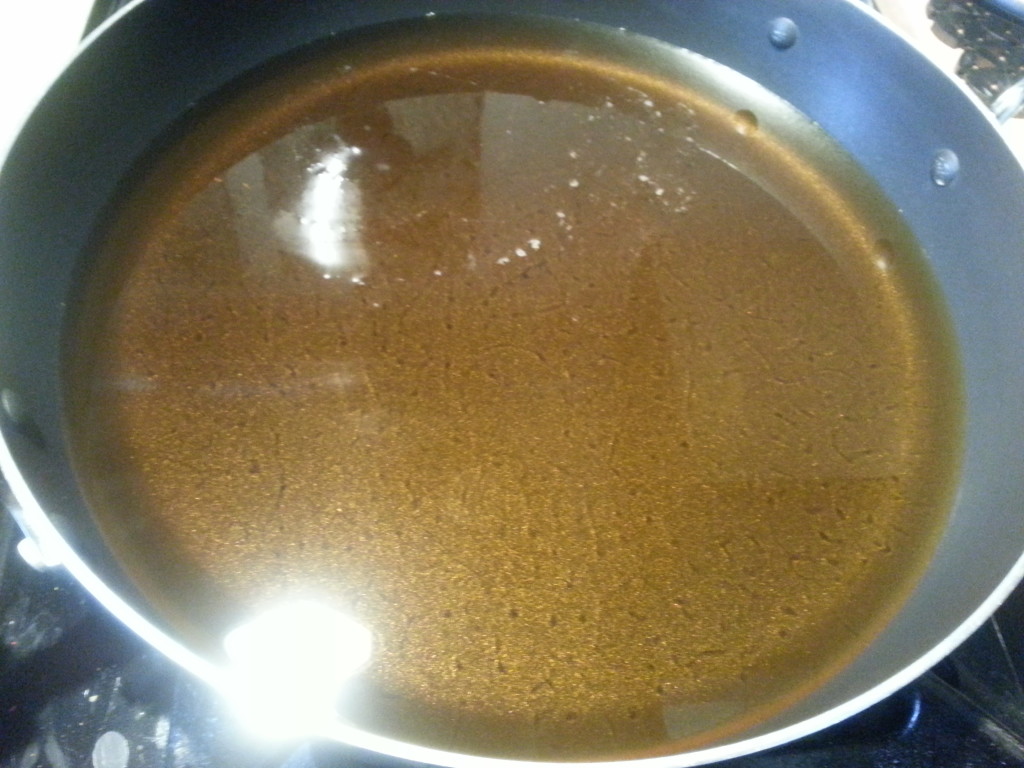 Crispy potato vegetable samosa's are enjoyed and preferred everywhere and anywhere at any time with no constrains or limitations. Also the most important point, for those who are diet conscious and prefer #healthyliving, along with samosa's being eaten fried, which is seen as a traditional way of preparing crispy vegetable samosa. However, crispy and spicy potato vegetable samosa can also be baked which may be more convenient and healthful for western diners.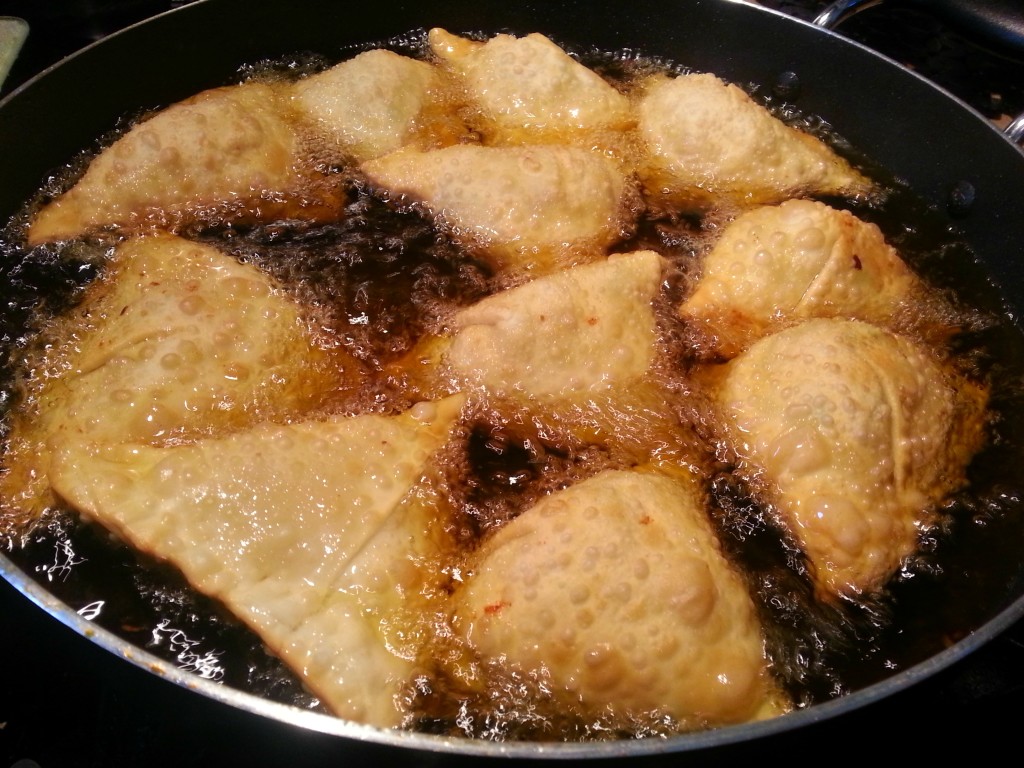 The traditional filings/stuffing for crispy vegetable samosa includes potatoes and peas. Others call it the all time classical filling, hence without this classical yet traditional touch samosa's are seen to be boring and do not live up to the expectations. So in order to prepare an authentic spicy and crispy vegetable potato samosa, it is immensely important to add potatoes and peas. However, Samosa fillings are indeed upon ones tastes, likes and dislike, also the region you live in will heavily depend how much spices or salt you will add in to your crispy samosa.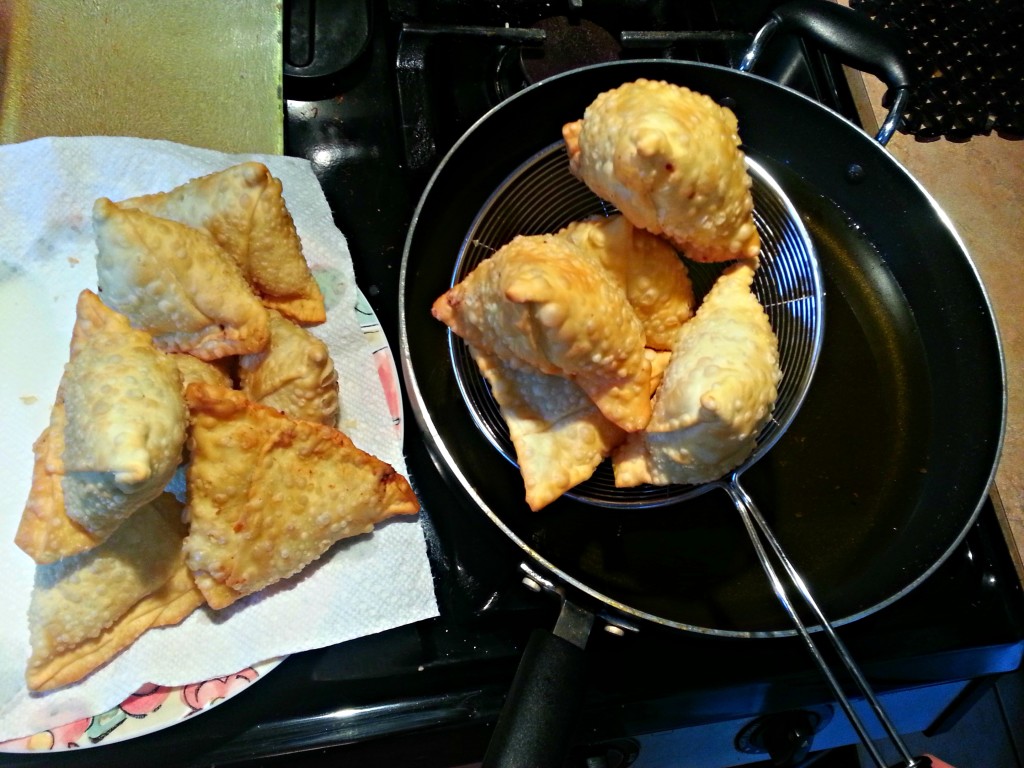 If you are trying crispy vegetable potato samosa for the very first time, it might get overwhelming and a bit of messy. Do not worry if vegetable potato samosa does not come out right in more than one or two tries, because with practice you can master it all. Do not lose hope or give up because nothing is impossible in life. Look even the word impossible is saying: I'mPossible!!! Keep it calm and tell yourself that you will prepare the most deliciously mouthwatering and fresh vegetable samosa that anyone has ever tasted.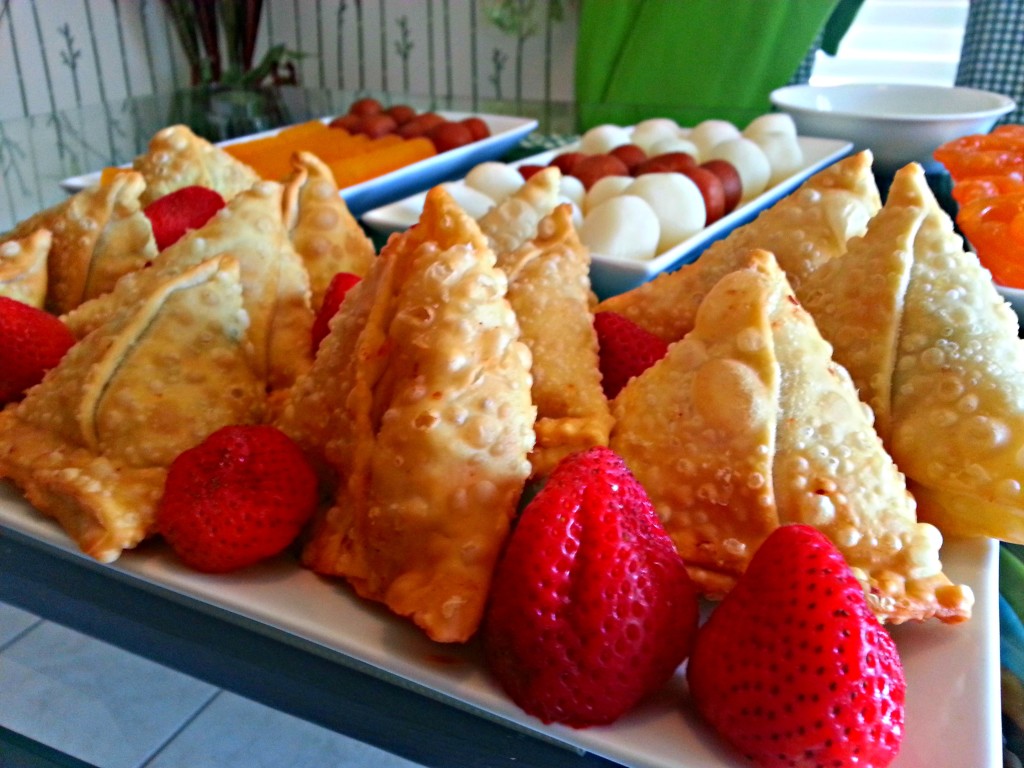 Also if you do have left over samosa's you can easily freeze them, and eat it in the future. Remember never to waste your food, as each time you have extra food we should all be thankful and grateful. Before throwing food away we should re consider and think about millions of individuals who do not get to eat anything and starve for many days. Food and clean water is for sure a blessing which we all should be grateful of and spread this message of "Stop Wasting Food". Start this important and highly essential message today with your kids, family and close ones; because charity starts at home!!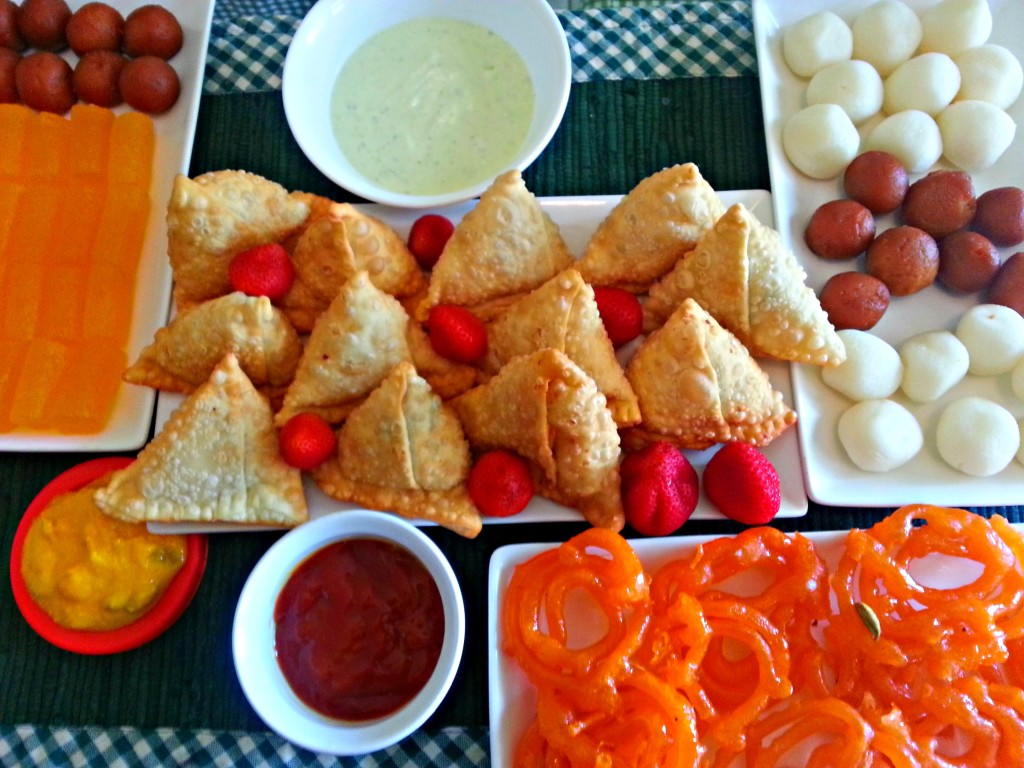 Mini advice for y'all new beginners in the kitchen. If you are preparing crispy vegetable potato samosa for guests and extended family try the recipe out before hand. Also samosa is one fun recipe which you can involve family, friends and loved ones. More than two hands in the kitchen is great and a lot of fun in order to prepare the samosa quicker. Samosa can turn out to be a fun activity, were kids and teens can get involved as well, having more supporters wrapping and filling samosas is a fun way to enjoy your holidays with family.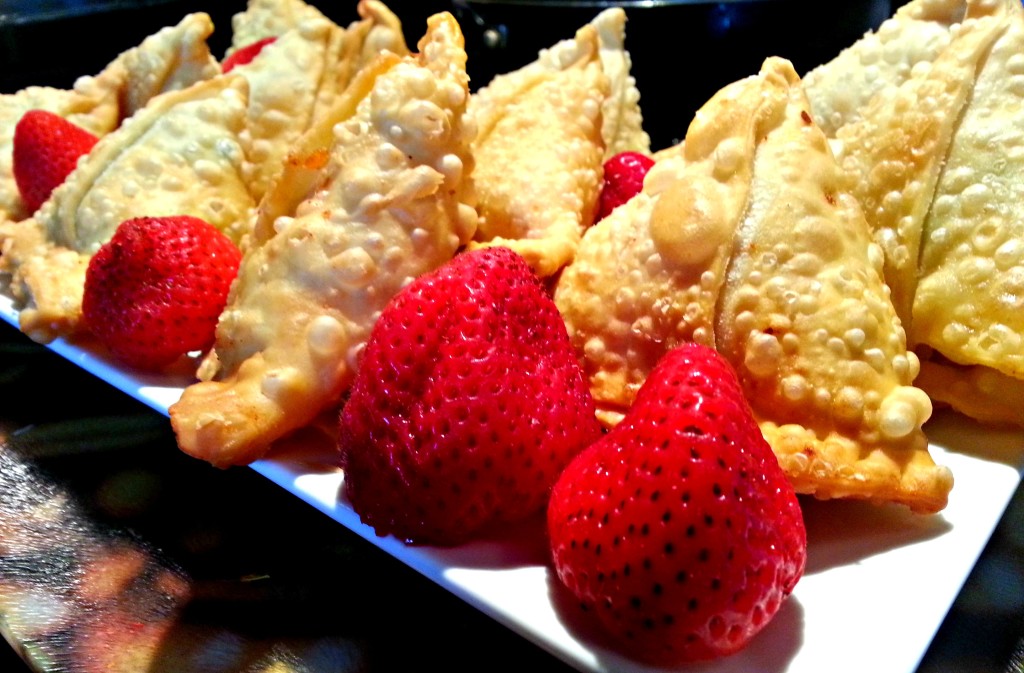 Have you ever wondered why Additional Ingredients are used or even considered while preparing the original recipe? That's cause additional ingredients in this case can freshen up the taste and quality of crispy and spicy potato vegetable samosa. So the additional ingredients used for crispy vegetable samosa are cottage cheese (paneer) and spinach. Did anyone say #healthyliving!! If you are looking for a healthy crispy samosa, than spinach and cottage cheese are here to save the day. Nutritionist and dietitians when considering healthy diet and losing weight, spinach and cottage cheese make a positive impact.
Samosa
2016-06-06 16:40:37
Ingredients for Crust
All purpose flour (Maida )- 1 cup
Salt- as required
Black onion seeds (Kalongji)- 1/2 tsp
Oil- 2 tbsp
Ingredients for Filling
Potatoes (boiled, mashed)- 3
Peas (boiled)- 1/2 cup
Dry nuts- 2 tbsp
Saffron- a pinch
Cumin seeds- 1 tsp
Chilli powder- 3/4 tsp
Coriander powder- 1/2 tsp
Garam Masala- 1 tsp
Turmeric powder- a pinch
Green Chillies- 2
Coriander chopped- 2 tsp
Mango powder (amchur)- 1 tsp
Salt- as required (black salt will do)
Oil- 1tsp
Ingredients for Frying
Oil/Ghee for deep frying
Instructions
In a suitable bowl, combine all the ingredients for the dough to form a soft and smooth dough. Cover with a wet muslin cloth and keep aside for 20- 30 minutes.
In a non-stick frying pan, add oil and cumin seeds. When the cumin seeds splutter, add in the above ingredients for filling. And cook until golden-ish brown on low heat. And dish out to cool.
Divide the dough in equal sizes and roll them out in a circular shape. You are welcome to make the crust of the samosa to be thick or thin.
Cut the circular shape into half and fold it to a cone shape by applying flour paste (made by flour and water) or just water. Fill in with the cooked filling (step 2), and seal the split ends with fingers and or fork.
Deep fry the samosas until each side is golden-ish brown and cooked... AND ENJOY with coffee ...Cause your WORTH IT :D.....
Note
Samosas can be baked in oven, with the brushing of oil on both sides of the samosas.
Additional Ingredients: For example: you can add in spinach and cottage cheese (paneer) along with the above filling.
OMGies... http://omgies.com/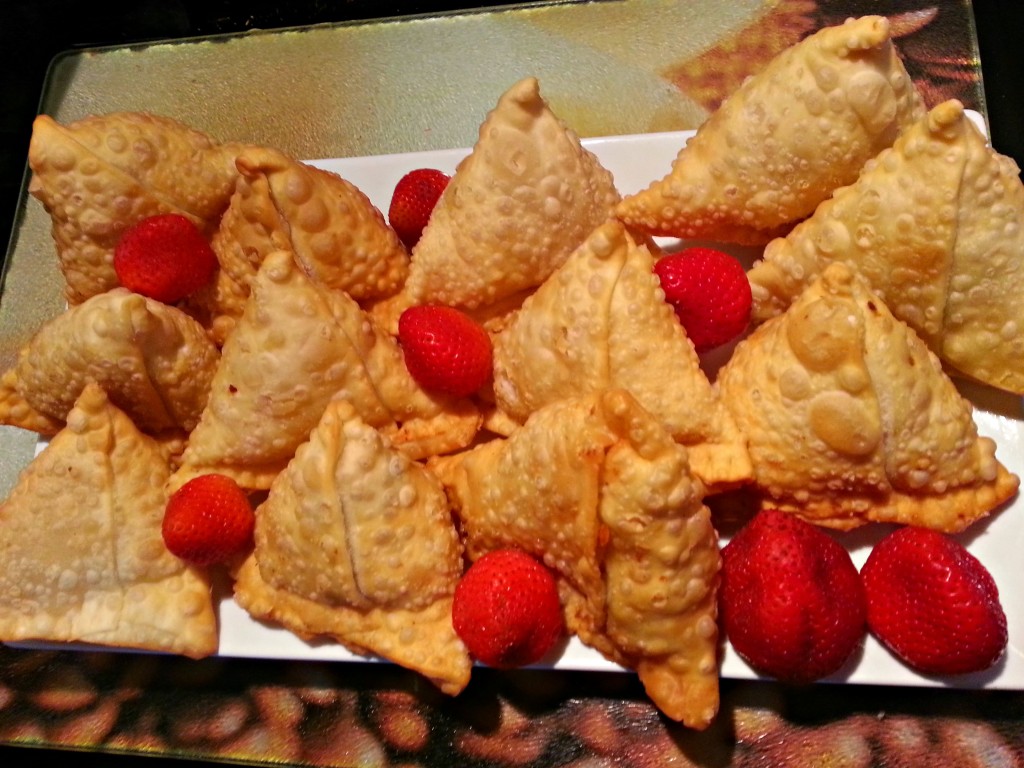 Spinach as an ingredient is a great healthy option for any recipe, as this green leaf vegetable is filled with essential and necessary nutrients and vitamins. Next time your kids say no to green, just add spinach to crispy samosa and watch the famous animated cartoon series Popeye the sailor man. Without any hesitation or trouble your kids would enjoy. Ask your child a question in order for them to think about super foods, greens and healthier options: have you wondered why Popeye's ate so much spinach? Hence make a connection with your child whether they can easily notice the symbol and significance of strength that they are trying to portray in the series.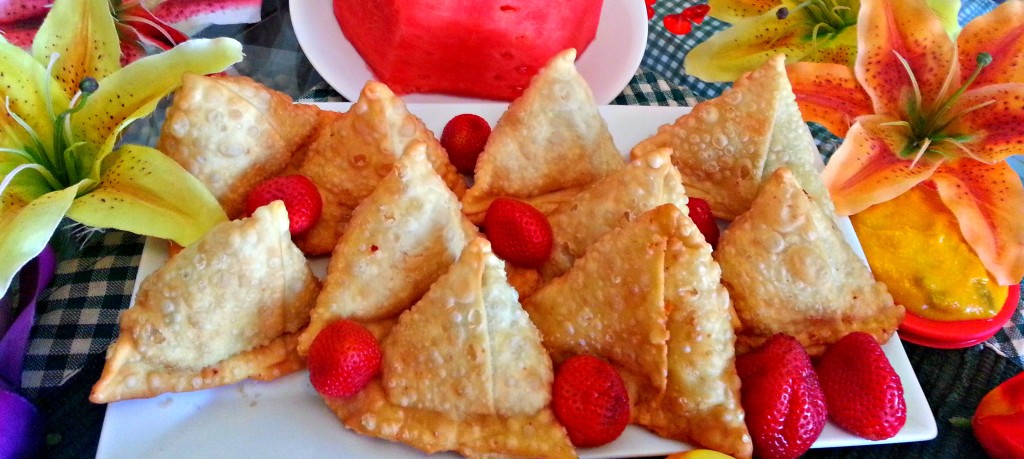 Did you know that cottage cheese is a dairy product? Well that is a fun fact for today. And do you know what that means…Any guesses? So that means that the very fresh and flavorful cottage cheese is high in not only calcium but also protein, minerals and vitamins. Isn't that great!! That's why health professionals are all gaga over cottage cheese, so you have to consider nutritional cottage cheese for crispy and spicy vegetable potato samosa.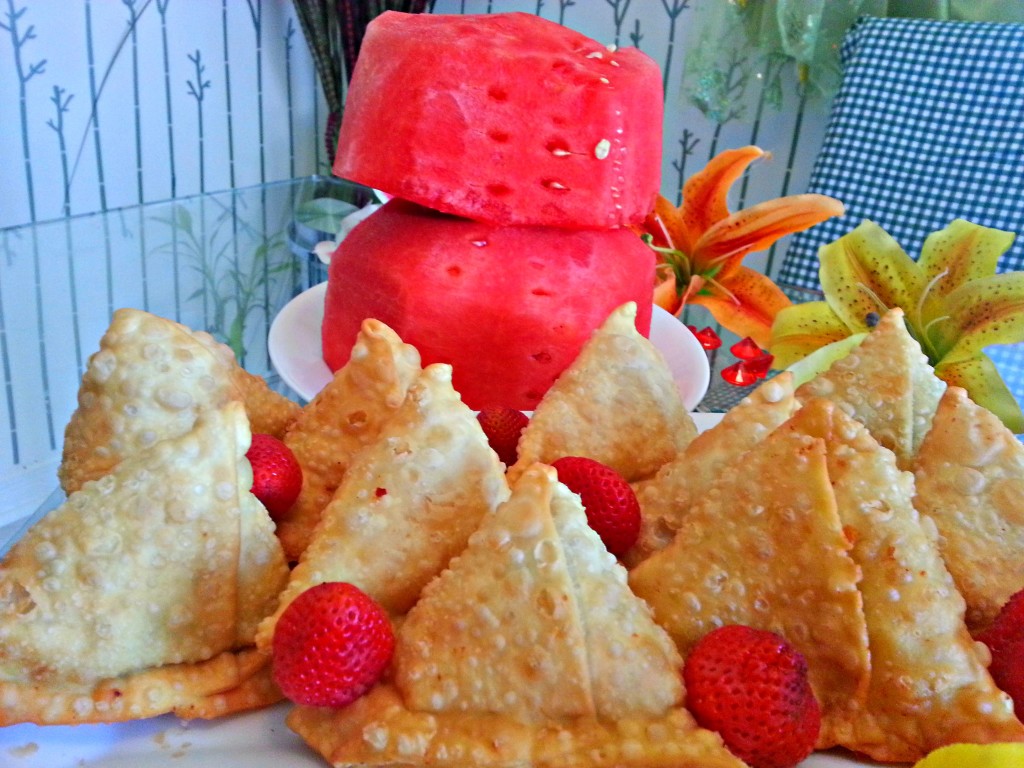 In today's 21st century, contemporary society there is a growing concern and public awareness about obesity, high cholesterol, diabetes etc which all revolves around eating choices and healthy eating. Before we intake anything in our body we have to consider the pros and cons since our health and eating choices that we decide at an individual level can either break us or make us.