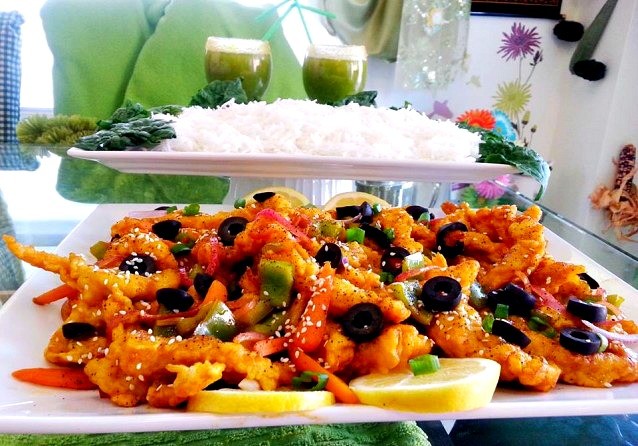 Lemon in the AIR! For all the Lemon Lovers (including me), this is totally your taste. For foodies, Lemon is best known as a spice that is VERY sour (it gives an acidic tart taste). Well I enjoy Lemon in basically EVERYTHING; from water to tea to everyday food. Lemon…Lemon…Lemon, I can talk about Lemon all day long.
Why enjoy Lemon you may ask?? Well because Lemon will not only brighten the color of your chicken with spinach rice but the lemon will also give an amazing flavour to your dish. Lemon adds in a classy touch which is perfect for a weekend night with family, friends and love ones
Like my grandmother says, Lemon is a natural refresher that will energize your body to do a lot more in a day than in regular basis. Lemon gives a fresh look and taste to any dish, which I understood after adding in lemon to my homemade meals. Hence after the realization I totally fell in love with my Grandmothers discovery about the benefits of lemon. My Grandmother as well is a huge fan of lemons, and I guess that's where I get my craze for lemons. The secret formula to my grandmother's successful dishes was the one and only lemon. She used to add lemon in mostly everything..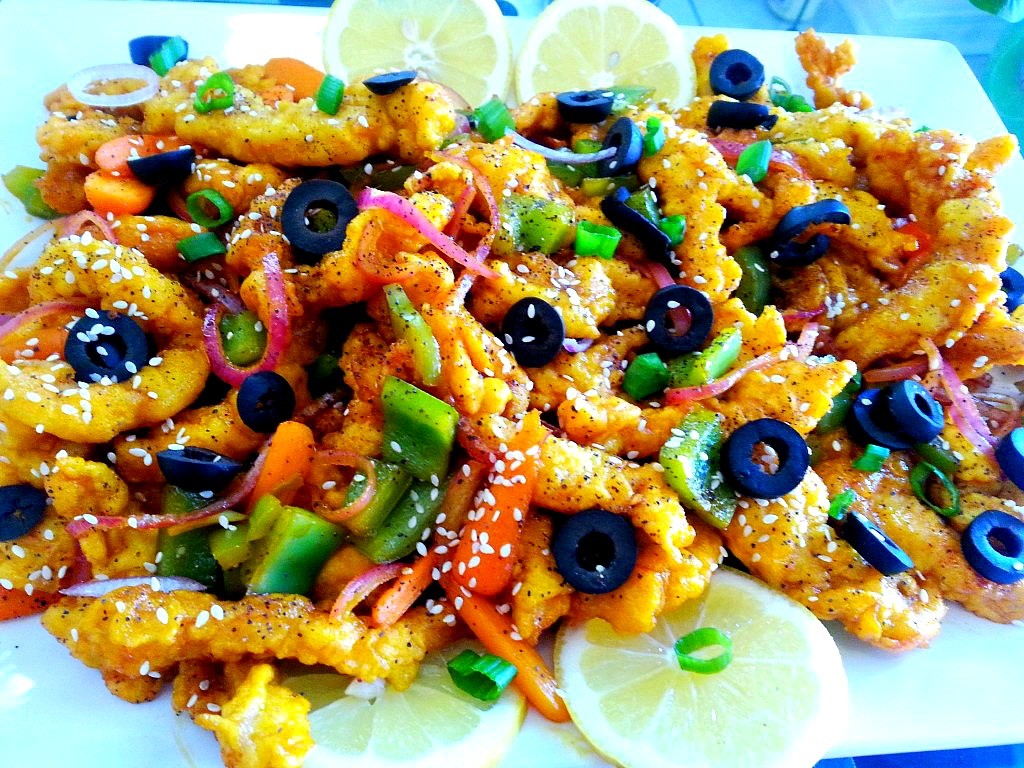 My Grandmother was a total Lemon addict and soo am I. Evidently food without lemon is like life without air. Life without air meaning you cannot breathe or simply live without; and Miss Omgies simply cannot live without Lemons. Whether it is winter, summer or fall, Lemons are truly worth living for, as it is widely available around the globe, it should encourage as all to use lemons in our homemade meals. Try it out, cause if you haven't tried it flavourful lemons yet then you are totally missing out in life. Lemons are at its best with stir fry chicken.
Lemons specialize in brightening the color when added in meat, chicken and vegetables. Warning don't overcook the Lemon as overcooking might not only affect the appearance, as the color appear dull, but it will also taste bitter. Remember lemons are always readily available in your nearby grocery store; you might even have some in your fridge. Lemon in your chicken is soo flavorful and moist that your family will definitely love the homemade recipe. A huge get together of friends or even a simple family gathering it is often hard to decide what to make in such occasions.
Marination: Ingredients
Boneless Chicken Breast (julienne cut) – 3 whole
Cornstarch- 3 tbsp
Egg White – 2
Salt- to taste
Grated Lemon Peel- 1 tbsp
Soy Sauce- 1 tsp
Sauce: Ingredients
Olive Oil- 2tbsp
Bell Pepper- 1/2 cup
Red Onion- 1/2 cup
Baby Carrot- 1/2 cup
Lemon Juice- 2 tbsp
Ginger and Garlic Paste- 1 tsp
Soya Sauce- 2 tbsp
Cornstarch- 1 tbsp
Red Chilli Sauce- 2 tbsp
Black Olives- 1/2 cup
Green Onions- 2 tbsp
Sesame Seeds- 2 tbsp
Black Pepper- to taste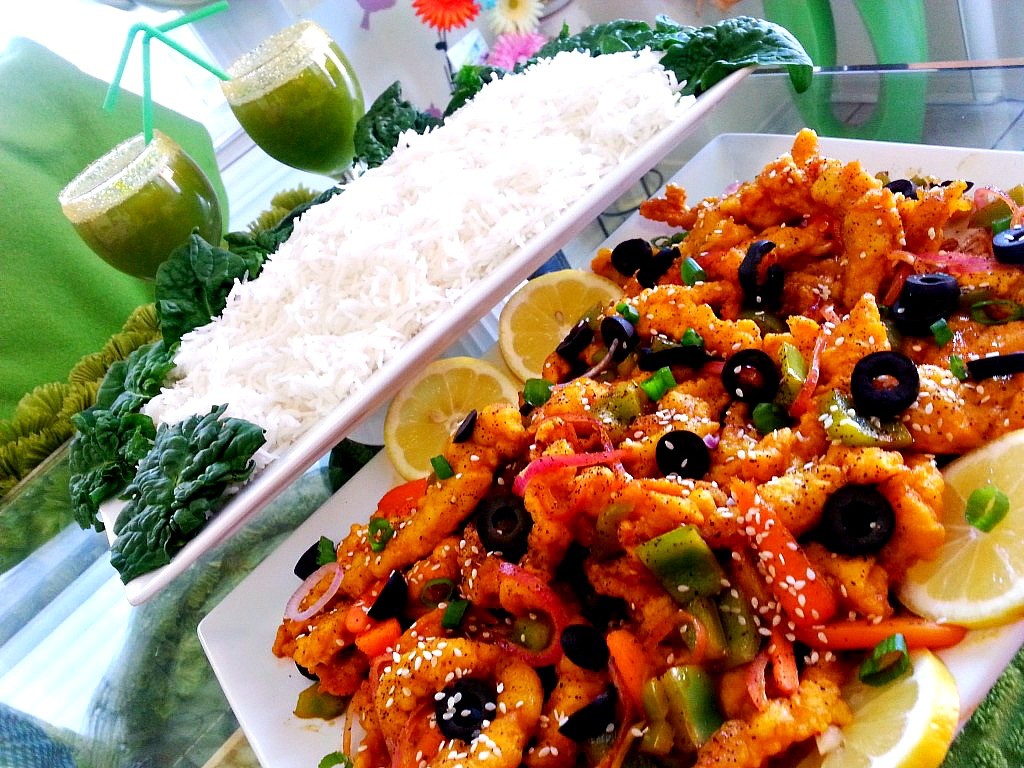 Directions
In a suitable bowl, add and mix the marinated ingredients and set them aside for at least 2 hours. Then deep fry the chicken strips until golden-brown.
Heat Olive Oil in a wok, add in Red Onion, Ginger and Garlic Paste and fry for a minute. Add in the fried chicken strips and cook for 5 minutes. Add in Bell Pepper, Baby Carrot and toss for 4 minutes. Now add in Lemon Juice, Red Chilli Sauce, Soya Sauce, and Cornstarch (mix in 1/4 cup water) and stir them constantly for 3-4 minutes until the sauce has thickened and coats the chicken.
Finally Dish out and Sprinkle the Lemon Chicken with Black Olives, Green Onions, Sesame Seeds, Black Pepper…. and Enjoy with Rice.
If you are having a party at home or just a family get together than try it out as you will have no disagreements or excuses to homemade cooking. Just the fragrance of Stir Fry Lemon Chicken with Spinach Rice will mesmerize your guests, they will be impressed and so will you on how easy and simple recipe this dish requires. Its Lunch Time and so is Miss OMGies Kitchen Ready, Here is a very Quick, Easy, and Fun recipe for Stir Fry Lemon Chicken.
It is a Quick, 30 minute recipe, you wouldn't even feel how easily time will fly by, when chewing on this crispy lemon chicken dish. If you have just started cooking and need a quick dish to impress. Well Stir Fry Lemon Chicken is the dish for you. Lemon has a very bold and strong taste, and since it is the star in this dish… it will take over any flaws you may have.
As individuals we are constantly busy with our day to day lives that homemade cooking may seem as a time consuming job. Remember our perceptions are based on biases, if you haven't tried it you will never know how easy homemade cooking actually is. Besides ordering a meal from a restaurant or nearby food take out store, you can always try an easy step that requires few simple ingredients homemade recipe.
Well Miss Omgies has brought another all time favourite family meal that can be made from scratch for your loved ones. Want to impress your dearest with a homemade meal; well you should start from Stir Fry Lemon Chicken with Spinach Rice. Stir Fry Lemon Chicken with Spinach Rice, may seem as a complicated restaurant material dish that can only be made by a professional chef or cook. Well as I said before perceptions are filled with biases. The name may seem long that requires a lot of steps and ingredients, well Miss Omgies has came with an easy step homemade recipe, that should be tired by Chicken, Lemon and Rice Lovers.