This Mutton Leg Roast is Juicy, Delicious, and Filled with Yumminess. This Mutton Leg Roast was pan fried, which made it crispy, and crunchy. Now if you cant grill, then not to worry cause OMGies there. Below are fun and easy ingredients and directions for your special dinner.
 Homemade meals brings family together, and reminds us of how crucial it is to have family time. One ingredient that you will only find in Homemade meals and no where else is: LOVE. Love is an ingredient that can never be bought at any restaurant. The BIGGEST or most Expensive Gift  you could ever be given is Unconditional LOVE. So, through your MuttonLeg Roast show your Unconditional Love to your Loved ones …. and spread LOVE.
This Mutton Leg Roast recipe is so simple, yet it got all the right ingredients to make your day! Exotic. Now you can also cook this pleasure at Home.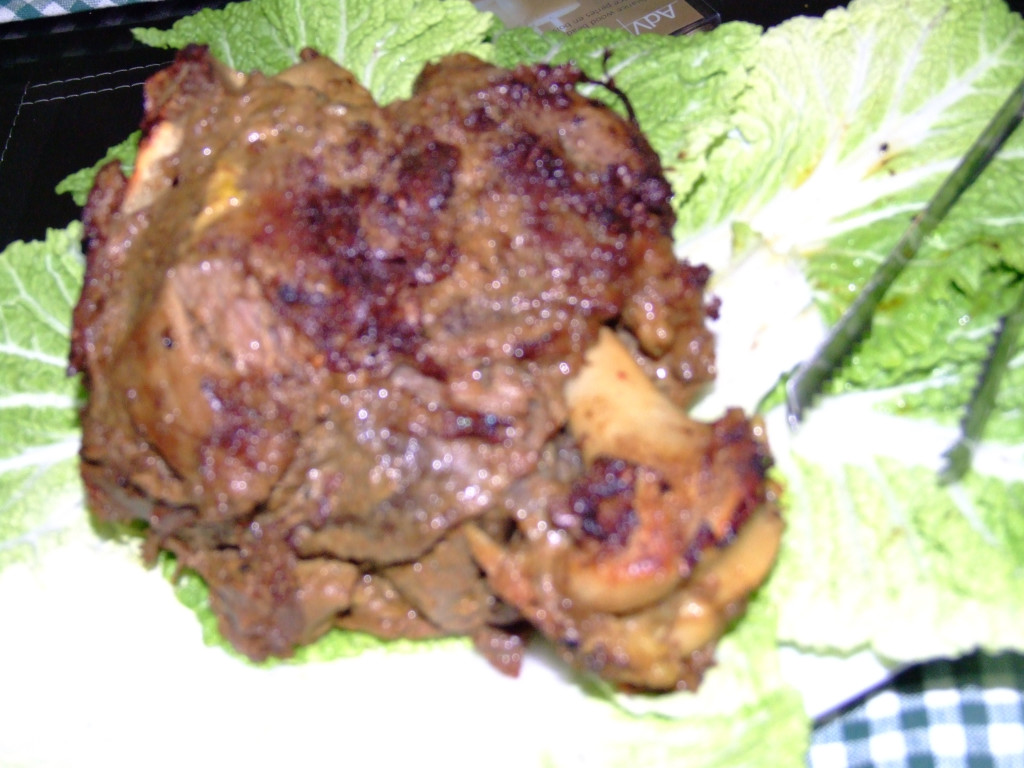 Mutton Leg Roast- Mutton Fry
Ingredients
Mutton Leg- 1
Garlic and ginger paste- 4 tbsp
Spices Mixture (Gram Masala)- 1 tbsp
Red chilli powder- 1 tbsp
Turmeric powder- 1 tbsp
Coriander powder- 1 tbsp
Cardamom- 6 pieces
Salt- as per requirement
Yogurt- 1 cup
Papaya paste- 3 tbsp
Lemon Juice- 2 tbsp
Vinegar- 1 tbsp
Oil- for fry 
Instructions
With the help of a knife prick the Mutton leg.
Combine the above ingredients and Marinate by refrigerating the mutton leg over night; in order for the Mutton to absorb.
In a suitable sauce-pan add in 2 cups of water along with the Mutton  leg. Cover the pan and cook on low heat (UNTIL WATER ABSORBS).
Remove the Mutton  leg and fry in a suitable pan until the leg is golden and or roasted completely.
Garnish your Mutton  leg on salad leaves.... and... ENJOY..:))))